HSA CHAMPIONSHIPS
In 2019 the Hillclimb and Sprint Association will be organising three different Championships to provide competitors with a wide choice of speed event competition. All three Championships are generously sponsored by SBD Motorsport.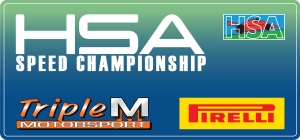 The SBD HSA Speed Championship, 22 years old in 2019, provides the perfect starting point for new competitors to the sport of Speed Hill Climbing and Sprinting and also appeals to the more experienced competitor. Widely recognised as the premier clubman's speed championship you may enter with just an Motorsport UK 'B' Speed licence, which does not require a test or medical.
Comprising more than 30 rounds throughout the British Isles including iconic venues like Shelsley Walsh, Prescott, Gurston Down, Castle Combe, Aintree and Goodwood. There are 21 different classes, which cover cars of every type from your daily road car, with minimum safety additions, through modified and specialist cars to single seat racing cars and classic cars from the past. All cars must comply with Motorsport UK rules in the 'Blue Book', which you receive with your competition licence.
The Sprint Leaders Championship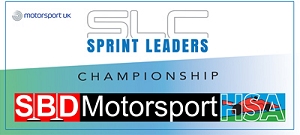 The Sprint Leaders Championship is being reinstated for the 2019 season for the first time since 2003. The SBD Motorsport UK HSA Sprint Leaders Championship will be organised by the HSA, and is a class based sprint championship which runs alongside the British Sprint Championship and visits many of the same venues. It is open to competitors holding National A competition licences.
Across 17 events the series caters for most types of car including production cars, sports racers and racing cars and is an ideal Championship for sprinters looking for that extra challenge, or considering entering the British Sprint Championship. Points are scored dependant on placing in class.
The British Sprint Championship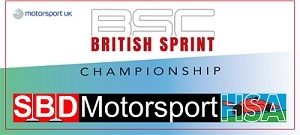 The 2019 SBD Motorsport UK HSA British Sprint Championship, organised by the Hillclimb and Sprint Association, is made up of 18 events held at venues in England, Scotland, Wales and Northern Ireland. Venues include Castle Combe, Croft, Aintree, Anglesey, Pembrey, Knockhill and Kirkistown.
The British and National championship titles are the most prestigious in UK motor sport and the British Sprint Championship is the premier Championship in the discipline of sprinting. It is open to competitors holding National A competition licences.
The British Sprint Championship dates back to 1970 when it was first won by Patsy Burt driving a 4.5L Oldsmobile powered McLaren M3A and it has continued to attract the fastest racing cars to feature on the UK's circuits. In recent times V10 and V8 powered Goulds, Pilbeams and Lolas have featured at the top of the Championship tables providing a spectacle unmatched by other classes of circuit racing with the exception of Formula One.