A brief introduction to Hillclimbing and Sprinting
The origins of British Motor Sport began in the final year of the 19th century with a number of events described as 'hillclimbs' but a key event was to be a dash along public road and up a gentle hill at Bexhill-on-Sea in 1902. This event neatly combined the essence of what were to become sprinting and speed hillclimbing. In 1905 the world's first permanent hillclimb took place at the iconic Shelsley Walsh, which is the oldest motor sport event that is still held on it's original course. Shelsley is famous for much more, including the BBC's choice of Shelsley Walsh for its first ever outside broadcast in 1932. It was also the venue where a young novice named Stirling Moss began to make a name for himself, having first appeared at Shelsley in September 1948 after an entry for an earlier event had been turned down!

Find out more about this exciting and accessible sport in the Introduction to Hillclimbing and Sprinting page.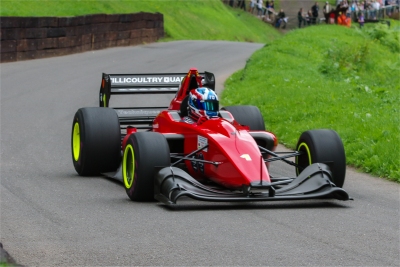 Wallace Menzies
(photo John Hallett)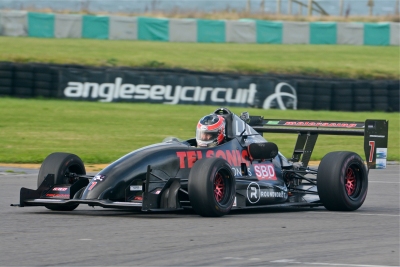 Steve Miles
(photo Neil Lambert)