CARS FOR SALE
The HSA's for sale page has been introduced to advertise any competition cars (i.e. non roadgoing) that are suitable for hillclimbing and sprinting. We will also include HSA members' roadgoing vehicles that have been used for competition. Ads (cars only please) will remain on the web site for three months from their original posting date - please advise if the vehicle is no longer for sale. Please contact us and submit details using this form and we will let you know how to submit photos.
---
Chevron B40
27/02/2019
Chassis number B40-77-14 was first raced by Klaus Ludwig at the final round of the 1977 European Championship at Donington Park. Fitted with a BD engine the car suffered from a leaking oil union and was retired on lap 18. Subsequently fitted with a Hart engine the Chevron was run by KWS in F2 before being sold to Iain McLaren who ran the car in the Aurora Series. Most recently the car was owned by Nick Crossley then Gareth Burnett.
The car has just emerged from a nut and bolt restoration by specialists Foxcraft Engineering (who had previously rebuilt the car back in 1995/6). Carried out to their usual exacting standards this has included a new floor, gearbox rebuild with new internals, suspension rebuild and crack-testing, new brakes, wiring loom, paintwork, tanks and safety equipment. Once the car is sold it will return to Foxcraft and the low mileage Racing Fabrications BDG will be removed, dyno'd, reinstalled and the car made fully operational. A new steering column would also be made to the new driver's requirements.
Alternatively the car may be sold as a rolling chassis, once again returning to Foxcraft for the current engine to be removed and a new steering column fitted. Having rebuilt the car in its entirety Foxcraft Engineering would also be ideally placed to install a different engine on behalf of the new owner, and they have already provided Hart engine mountings on the chassis should these be required.
Supplied with extensive history, build information and photos, crack test and tank certificates and new HTP papers. This stunning car also has a large spares package including another set of Chevron wheels and a spare nosecone. A very competitive and meticulously prepared entry for the enormously popular Historic Formula Two Series, or would make a fabulous classic hillclimb car.
£140,000
Contact Damon Milnes at sales@trevorfarrington.co.uk or 01565 722151
---
1978 Lola T492 'HU21'
09/01/2019
The oldest Lola T492 on the UK Lola Register is now for sale after a full engine and chassis rebuild by Sports 2000 specialist Andy Cattani.
'HU21' was one of the five cars imported into the US by Carl Haas in 1978 to kickstart the Sports 2000 class in North America and is believed to be the only survivor. It was raced in the SCCA by Milwaukee-based Mark Daniels and later by Nick Slevin of Newport Beach who took it to the 2004 Historic Sportscar Racing West S2000 Championship. Nick's HSR West logbook forms part of an extensive history file that comes with the car.
It was re-imported into the UK in 2012 by club racer Steve Baker who has since commissioned the rebuild and now offers it for sale.
As well as a rebuild of the Ford Pinto engine and Hewland gearbox the car features a new clutch, new brake calipers, new exhaust, adjustable Quantum suspension and new bodywork. The original front bodywork and a stack of spares including a set of wets on rims and quick-lift jack come with the car.
The car is located in West Sussex at sports and classic car dealership 'Lightning Quarter Garage' where it can be viewed. Contact Neil or Mark on 01403 289719 for further details.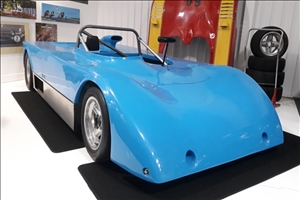 In the showroom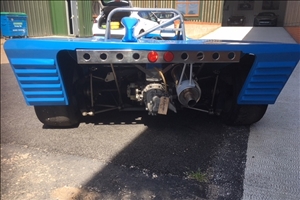 Other competitors' view!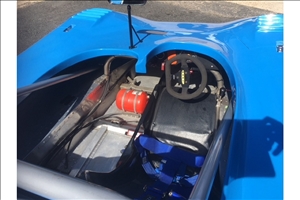 In the cockpit
---
1992 Swift SC92F Formula Ford
01/12/2018
This car was the 2014 Champion of Mondello and, following a complete rebuild, has competed in the HSA Speed Championahip for the last two seasons.

After being imported from Ireland, it underwent a total rebuild including a fresh Scholar Kent motor, rebuilt Hewland gearbox, rebuilt shocks, rebuilt starter motor, new carb and fuel pump and much more. The car has since run faultlessly for two seasons in HSA Speed Championship in the growing Pre '94 Formula Ford Class. It also took part in the Hillclimb Masters in St Goueno, France.
It comes with all FIA kit in place and in date, ROPS certificate, and MSA Passport with no endorsements, a large file of bills, set-up guide and ready to race.
Spares and paddock equipment available by separate negotiation.
£11,250
Contact Geoff Lancaster on 07860 562659 or 01406 490087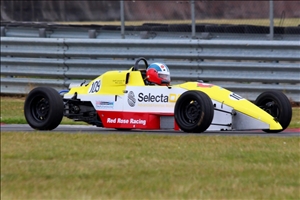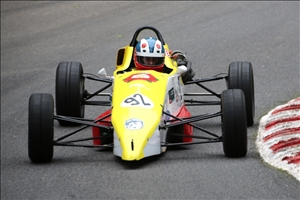 ---
FORCE LM Sports Car
07/11/2018
This unique and highly successful Sports Libre car was built and maintained by Ian Dayson at Force Racing Cars. It is a regular FTD winner against single seat racing cars, perpetual class winner and multiple record holder.
Comprehensive specification includes:
Full carbon chassis with carbon tub, front crash box and rear carbon monocoque engine frame (the only Force LM with this important feature), all made by Panther Composites to F1 standards
Mono-shock Penske push rod front and twin Penske pushrod rear suspension with adjustable ARB
8" and 12" centrelock wheels with slicks and wets
Highly developed aero with full width F1 multi-element front wing
1340 supercharged hybrid Hayabusa engine with K8 bottom end, K6 head and Rotrex supercharger, producing 347 BHP. Built, set up, mapped and maintained by RLM
Full pneumatic paddle shift by Geartronics
LIFE F88 with auto O/P cut out
Engine control and full engine logging by LIFE
Chassis dynamics and summary engine data by AIM EVO4 with steering wheel mounted AIM display
CHASE on-board video system
This well-known car has benefitted from extensive testing and development, to the extent that it is within one second of the short course and two seconds of the long course outright records at Curborough – both held by 3.5 litre Goulds.
£39,950
Contact Damon Milnes sales@trevorfarrington.co.uk or 01565 722151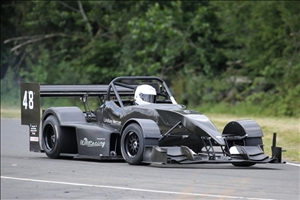 ---
SYLVA PHOENIX FIREBLADE
07/11/2018
A Sylva Phoenix that comes with a 1,000cc AB Performance tuned Honda 2010 Fireblade engine, Power Commander, 185 bhp, Paddle Shift, Slipper Clutch. AB custom race exhaust, Sierra LSD, Gaz adjustable shocks. Recent FIA 5 point harness.
2½ sets Team Dynamics Race Wheels
1 Set Avon A15 Slicks (used)
1 Set Avon A15 Wets (used)
Well known & highly competitive car, well maintained and in excellent condition (a few marks on the bodywork). Won the Curborough Championship outright in 2013, many class wins in the Midland Speed Championship.
Has MSA logbook and was registered on a Q plate so could go roadgoing if required.
A quick, reliable yet easy to run car with some spare.
Price - £7,600

Many more photos available on request. Please contact d.bickley@hotmail.co.uk for further info.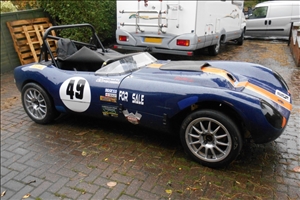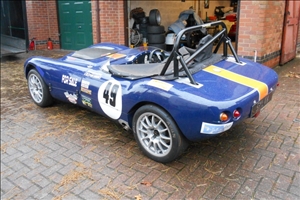 ---
1964 ALPINE RENAULT A110
05/07/2018
The history of this stunning A110 can be traced back to 1977 was exported from southern France to the USA. According to its first US owner the car looked as if it was used for competition, having virtually no trim, no ignition key (just a master switch) and various other competition features that were available in period from the factory, including a lightweight body, plexiglass rear screen, fibreglass bumpers (replaced with steel at some time), front mounted radiator, high ratio steering rack, close ratio 5 speed gear box (still 5 speed but no longer close ratio), removable rear cross member to aid rapid engine removal and substantial chassis reinforcing. The Gordini engine has a race cam and has been enlarged from 1255cc to 1296cc.
The car came to the UK in in the early 2000s, and is well-known to the Alpine Owners Club. Granted FIA papers in 2007 it was then campaigned in hillclimbs and sprints, including the Brighton Speed Trials and events at Prescott, Goodwood and in the Channel Islands. In 2012 the car was withdrawn from active competition and an engine rebuild and full body restoration was carried out, before the current owner (a classic car mechanic) bought it as a partly completed project.
The Alpine has subsequently been professionally re-trimmed.
£89,950

Contact Damon Milnes at sales@trevorfarrington.co.uk or on 01565 722151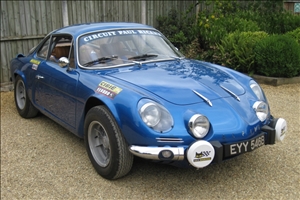 ---
OMS 1100
09/06/2018
OMS 1100 single seater, chassis no. 032, Suzuki GSXR 1100WP, Dynojet, competition coils, and K&N's, repack-able silencer.
7x13 Superlights, 10x13 Compomotive split rims, slicks.
Substantial spares package, final drives, 2 rear diffusers, etc.
Fastidious build from new, set up by Allan Staniforth at Terrapin services, and the modifications recommended, anti roll bar and geometry, springs fabrication undertaken at Dave Whitehead Motorsport. Front and rear wings done by John Corbyn ( Jedi )
Engine/ box has done less than 525 miles from brand new, 376 of these as a road bike.
All reports, invoices, history and comprehensive set up details in folder from original owner. Fabulously well prepared and set up.
Been dry stored for a few years, hence needs a new battery and quick check over. Super condition , fast and super handling car.
Sensible offers considered, please call to discuss.
Phone Rick. Mobile 07468 511233
---
1970 Chevron B17C FVA
01/05/2018
This superb Historic F2 has a fully documented history and is in immaculate race ready condition having been professionally prepared and run to numerous class wins in recent years.
Owned by Western Australian Martin Bullock for the past eleven years, and raced in his homeland and in Historic F2 events throughout Europe. Martin has continued the car's successful heritage, which dates right back to Steve Thompson's dominant victory in the 1970 BOC Formula Libre Championship For many of the intervening years the Chevron had a distinguished career in hillclimbs, including in the hands of Guernseyman Philip Sandwith and more recently Ray Davies.
Fitted with a Richardson FVA which has competed in only two events since rebuild and fully race prepared to a very high standard. Ideal for the HSCC and Peter Auto F2 championships and the Derek Bell series, the Chevron would also be very competitive in Classic Hillclimbs.
Complete with a detailed history file, current HTP and an excellent spares package. A very well known and much admired car which is ready to win again.
£79,950
Contact Damon Milnes at sales@trevorfarrington.co.uk or on 01565 722151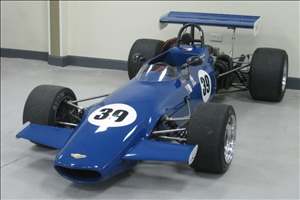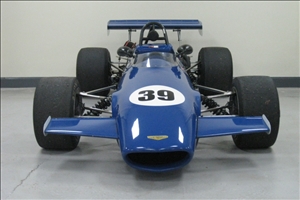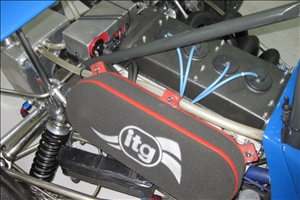 ---
JEDI MK6/7 SUZUKI GSXR 1000
09/03/2018
The (My) Last Jedi:
One of the very few cars in the British Sprint Championship to complete all the rounds in 2017 as it did in 2016. It has regularly made the BSC Top 12 Run Off, finishing 12th overall in 2016 and 11th in 2017.
It's an LWB MK6 with all 'MK7' upgrades. Importantly, it has the factory approved ROPS with MSA paperwork, extra footbox diagonals, upgraded cockpit diagonals, etc. It has, and runs, with the full circuit foot protection, etc., things which are often discarded by others and the car has an absence of the usual appalling butchery.
The car is fitted with a Suzuki GSXR1000K2 with all the usual internal components essential to maintain reliability. It has a stock ECU and is mapped, happy on 97octane pump fuel and just (and I do mean 'just') rebuilt. By rebuilt, I mean new rings/shells/Cometics/etc.
The rear drivetrain is not the usual Jedi/Mini. It has a Quaife/Radical ATB differential on bespoke carriers, through to Lobro joints, lightweight driveshafts honed from finest unbreakium, factory billet drive flanges and HD CV joints. It hasn't broken yet - only the bank balance.

It also comes with stainless manifolding, AP Brakes, factory alloy AVO's, STACK dashboard, Jedi billet wheels with reasonably fresh A15's and a 2nd set of wheels with A15 wets.
It also comes with a Race-Technology DL1 data logger, full UK (the BSC calendar, England, Wales, NI and even Scotland) logged circuit and running data supplied with car (especially great to have if you're a newbie). There are a few smaller circuits in there as well.
Offered as a complete ready to run package, with spare unused unbreakium driveshafts, vast sprocket range, a range of calibrated springs, tailored weatherproof cover and anything else I can actually find,
It's set up for simple, reliable, easy independent running (no starter battery/personnel required whatsoever). Just sit in it and drive. It really is that good (usually).
All for £13,000.
It is located in the East Midlands, contact: inversegate@gmail.com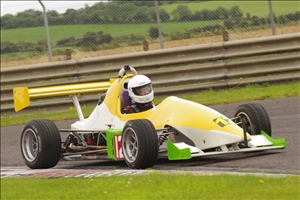 At Kirkistown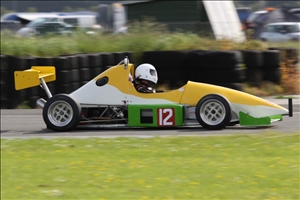 At Pembrey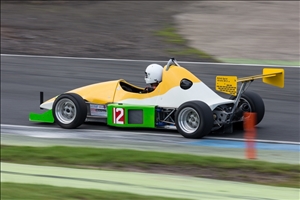 At Knockhill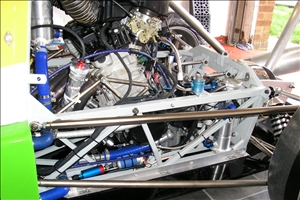 Engine bay
---
1968 SUNBEAM ALPINE SV – 1740
03/11/2017
Purchased 25 years ago to compete in the HSA, Shelsley and BOC handicap Championship classes, the Sunbeam has a good competition record with a number of wins and placings at Prescott, Shelsley and Goodwood.
The car has always been carefully prepared with period modifications and is a joy to drive. The engine has a gas flowed big valve head, Holbay Rally cam, and is fully balanced including lightweight flywheel. It has twin 45 Webers and delivers approx. 140 bhp. The transmission includes a Holbay clutch, a competition overdrive on all forwarded gears, and an LSD. The suspension is also uprated.
The Sunbeam is in superb mechanical and bodily condition, and has 32 years of continuous MOT certificates. It retains its road going equipment and has always been driven to and from events.
£19,950
For more information or to discuss viewing contact Mike Broome (mike.broome@hotmail.co.uk) or call on 0208 337 1572 / 0743 215 1316.
---
1968 LANCIA FULVIA HF 1600
05/09/2017
Using a works-spec HF 1600 engine and gearbox in a 1968 Fulvia 1300 chassis, the car is currently in hillclimb/sprint/race trim but comes with a V5 and could be easily prepared for road use.
Registered in the UK as a Fulvia Rallye HF 1600, it was built in 1990. It has a Group 4 exhaust manifold and free-flow exhaust system, race cams, gas-flowed head, balanced crank and rods and twin 45 Webers. The car has been raced in the Italian Intermarques and HSCC series and has competed in various sprint and hillclimbs, including the Vernasca Silver Flag. It has had regular maintenance and engine and gearbox overhauls.
It comes with an RAC MSA Competition Log Book and a comprehensive history file.
Stylish fun and great value at £19500.
The car is in West Sussex. Call Mark or Neil on 01403 289719 for more info or to arrange a viewing.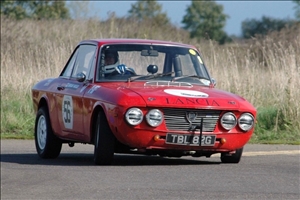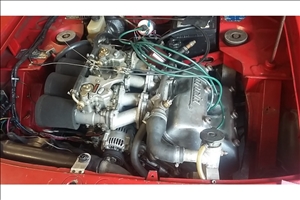 ---
1982 VAN DIEMEN RF82 FF2000 - NOW SOLD -
07/11/2018
The RF82 was the most successful Formula Ford 2000 of its era, famously winning the 1982 British and European Championships in the hands of Ayrton Senna. It is currently the most popular chassis in the HSCC/URS Classic FF2000 championship which offers a great programme of historic motorsport at relatively low cost, and is also eligible for some great events in Europe.
This outstanding example has been meticulously prepared to a very high standard and been little used since. It is offered in totally race ready condition with a very low mileage Damico engine built from selected components. Supplied with a comprehensive and high-quality spares package with numerous new parts, including 8 wheels, new front and rear uprights, new front and rear wishbones, spare ratios, 2 spare noses (one new) complete with wings, rear wing assembly, etc. Literally everything you need to go racing, and worth well in excess of £2k - please contact us for a full list.
Most recently very successful in European hillclimbs and expertly maintained, with all major components lifed. Complete with HTP papers (expired), the car is fully FIA compliant, registered with the French racing federation and has a French logbook.An immaculate package.
£19,950
Contact Damon Milnes sales@trevorfarrington.co.uk or 01565 722151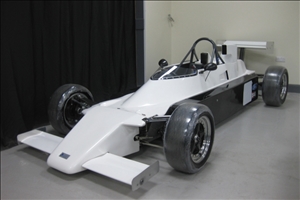 ---
1947 DELLOW PROTOTYPE TRIALS CAR - NOW SOLD -
03/09/2018
Dellow Motors Ltd was launched by Ken Delingpole and Ron Lowe to produce rugged road-going sports cars for enthusiasts to use on trials, rallies and hillclimbs. They won numerous events in the late 1940s and early 1950s, including the Daily Express National Rally and the Circuit of Ireland Rally against strong opposition. Notable works drivers included future Grand Prix driver Peter Collins and future multiple hillclimb champion Tony Marsh.
CAB 282 is one of the best-known examples of the marque and is one of two survivors of the four prototypes built by Dellow immediately after WW2. It was first owned for Lewis Tracey who was very active in club motorsport in the early post war years. Unlike the later production Dellows it has an Austin 7 chassis but in common with most Dellows it has an 1172cc Ford engine and a Ford front axle. During the 1940s and 50s the car was used in a wide variety of trials, circuit events and hillclimbs as well as being used on the road.
The car had a period in storage and by the 1970s it had fallen into a rather tired state, but fortunately it came into the hands of Peter Seabrook-Harris who over time restored it to its current lovely condition. The Dellow starts on the button and on the road it is very lively and handles well. It is very sound with a sweet engine, an easy to use Ford three-speed gearbox, taut suspension, good steering and strong brakes. It is great fun to drive and ready for classic trials.
Complete with a very comprehensive history file including dozens of original black and white photographs, letters, event reports and articles from motoring publications. The file also includes several restoration photos and a film of the car made at the 2006 Dellows Meeting at Shelsley Walsh, where the car attracted much attention. Also a fascinating three page article by Michael Ware which was published by The Automobile magazine in June 2013.
This historically significant competition car would grace any collection.
£19,950
Contact Damon Milnes at sales@trevorfarrington.co.uk or on 01565 722151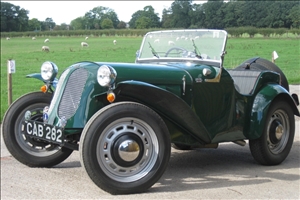 The 1947 Dellow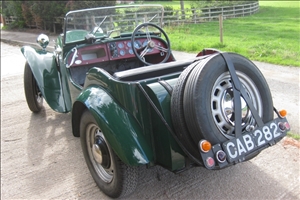 CAB 282 in fantastic condition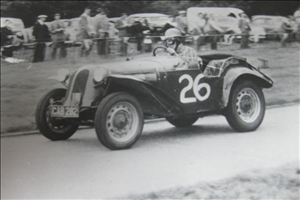 The Dellow competing in period
---
1965 TVR 1800S - NOW SOLD -
28/04/2018
This lovely example is one of the best prepared competition cars we have ever seen, and is the result of a four year labour of love from its fastidious owner
The TVR was purchased as a barn find road car in 2006 and completely rebuilt, including:
fitting a new chassis with a bolt on body
lowering the driver's side floor by one inch to increase headroom
boring the original engine block to 1850cc and fitting a flat sided and polished Tuftrided QPQ crankshaft and Carrillo rods
fitting a Peter Burgess gasflowed and polished cylinder head with bigger valves, and a Kent 719SP camshaft
rebuilding the original C/R gearbox
replacing the whole wiring system to incorporate relays
ceramic coating the exhaust manifold (inside and out) and the inlet manifold
setting up the car to optimise corner weights and handling
FBD 2C was raced during 2010 and 2011 and was prepared for the 2012 season with an engine refresh, extra light flywheel and redesigned cooling system. It has not been raced since, but carefully stored and maintained by its owner.
Eligible for a wide variety of attractive events in Europe and further afield, the TVR is also road legal and registered. Complete with an extensive history file, HTP papers from 2010, photographic record of the restoration and detailed build, set-up and running notes. Also a useful spares package, including a spare seat and harness for track day or road event use. An immaculate Brian James open trailer is also available by separate negotiation.
Would make a great car for classic speed events.
£36,500 New price!

Contact Damon Milnes at sales@trevorfarrington.co.uk or on 01565 722151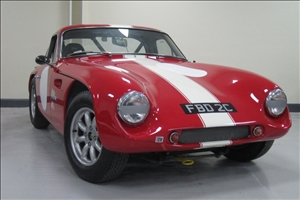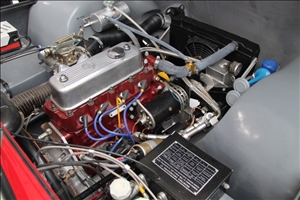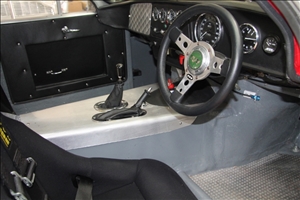 ---
1983 Van Diemen RF82/83 Formula Ford 2000 - NOW SOLD -
01/04/2018
My 1983 Van Diemen RF82/83, owned for 12 years and maintained to high standard parts reconditioned/replaced over recent years. A 2.0 litre pinto engine, hewland gearbox, rewired, bosch ignition, aluminium radiators etc etc.
The car is great fun, but I have only used it once in the last two seasons.

Spare wheels.
Sensible offers considered.
Telephone number: 07770688418 email: ang.amc@gmail.com

Malcolm Cook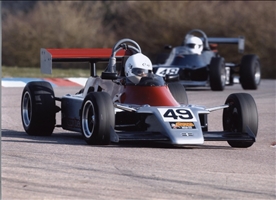 ---
SUCCESSFUL & WELL SORTED WESTFIELD SE - NOW SOLD -
09/01/2018
Chris Jones' familiar and rapid blue 1.6 Westfield SE Vauxhall with many class championships and records to its name.
ENGINE
Vauxhall 1640cc 16V producing a genuine 200bhp and 138lbft torque, built by
Cougar Engineering (Nigel Keats) using all SBD internals including rods, pistons, valves etc.
Ported, polished and flowed head.
MBE engine management and SBD loom with SBD mapping.
SBD dry sump system and tank.
SBD fuel injection on SBD throttle bodies with 120mm inlet trumpets for added torque.
ITG air filter.
AP twin plate racing clutch.
Techcraft silencer with SBD 4-2-1 manifold.

TRANSMISSION
Quaife 4 speed dog box built by SP Components (Steve Perks).
Tran X plated LSD in ally diff casing running a 4.7 CWP (4.1 available as well).

CHASSIS AND SUSPENSION
Narrow spec.
Lightweight Westfield bodywork (not in showroom condition and has several small cracks some damage to the drivers side rear wing – all easily repaired).
Windscreen available.
Uprated live rear axle.
Uprated panard rod with new rose joints.
Rear trailing arms and chassis brackets uprated and modified to rose joints and bushes.
Standard front suspension.
Standard front brake discs and rear larger drums.
HI SPEC front 4 pot callipers.
Uprated AP racing brake mastercylinder.
Custom valved Leda single adjustable front dampers.
Custom valved Protech single adjustable rear dampers.

OTHER
6" wide ZZR tyres on Caterham rims front.
8" wide ZZR tyres on Caterham rims rear (extended arches).
Small fuel tank.
Varley red top 25 battery always kept on conditioner (included).
Carbon dash.
Tonneau cover.
Tillet seats with 4 point harnesses.
Times at Shelsley (30.51s https://youtu.be/oHcgLgtt3yk ), Prescott (45.58s) and Loton (54.96s)
The car is for sale at £15,000
Brian James covered trailer is for sale with the car for £3k or will sell separately after the car is sold if not needed.
Chris Jones:chrisdjones17@gmail.com or 07812 144452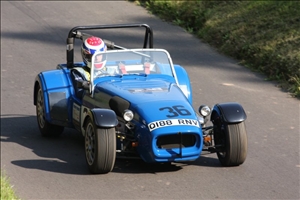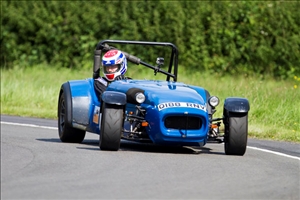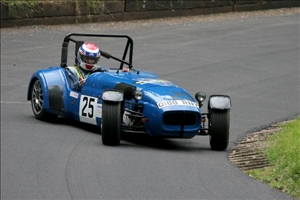 ---
Force HC with Suzuki GSXR 998cc engine - NOW SOLD -
04/01/2018
A Force HC with Suzuki GSXR 998cc engine (a K8 version, last refreshed 2 years ago).

Fabulous car, well known on the hills (ex Dave Uren and Mark Hemingway). Usually up there in the ultra competitive 1100cc class (and in the hands of a better driver is still capable of topping the class!)
Built in 2001 (although it's had a few upgrades since!) Aluminium honeycomb and carbon tub with carbon wings & undertray.

Two sets of wheels (slicks - virtually brand new - and good wets). Full power flat shift. Well maintained and set up by Ian Dayson.
The engine is relatively standard but with high compression and a bit of head work, rebuilt by BigCC a couple of years ago. Great fun to drive, always on the button, stress-free racing!
Some spares. Separate K1 engine also available by negotiation.

£15,250. Can be seen near Exeter, Devon. Call Liam or Olivia Cooper on 01392 840084.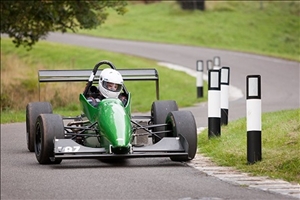 The HC at Loton (Rich Danby)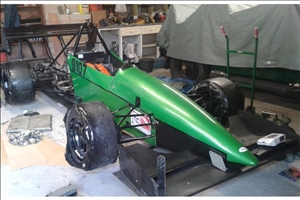 Ready for the next owner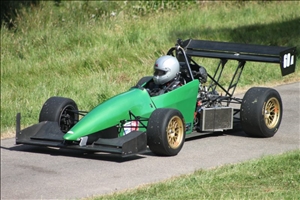 At Gurston (Nigel Cole)
---
FORCE PC HAYABUSA - NOW SOLD -
04/11/2017
Gary Thomas' Force PC, chassis 27 built in 2005 for Peter Radnall as the sister car of Dave Kimberley's car.

It is fitted with Mistral 1400 Hyabusa engine with big valves last rebuilt mid 2015. It has an SBD ECU and loom with their latest dash display.

In the past 5 seasons it has won 43 FTDs/BTDs.

It holds the 1600 race car national records at Snetterton 82.87s,Llandow 68.90s, Knockhill, MIRA 43.35s, Curborough 27.82s, Crystal Palace, Silverstone Stowe, Anglesey, Rockingham. It has achieived a 40.04s at Prescott and a 26.30s at Shelsley.

It comes with 8 spare wheels and tyres, (the 8 spare wheels are worth £2400 alone), spare chains, sprockets, spare suspension pushrods, spare rear anti roll bar and one spare drive shaft.

Ian Dayson at Force Racing Cars knows the car well and provides great back up.

No major accidents by either Peter or Gary.

£28,000

Available to view in Nottingham.
Please contact Gary at : 1grtgt@gmail.com or 07976 150047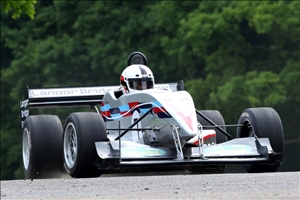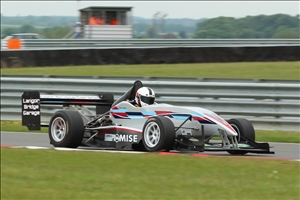 ---
Pilbeam MP58-05 - NOW SOLD -
05/09/2017
Pilbeam MP58-05 is one of the most successful hillclimb cars of all time, having won the British Championship in 1990 and 1991 (Martyn Griffiths), and in 1993 and 1994 (David Grace). The car has subsequently been used in sprints and classic hillclimbs, and is offered for sale ready to use with a useful spares package.
Recently completely stripped and given a full nut and bolt rebuild including replated suspension, new brake discs and pads, dampers overhauled, gearbox rebuild and rechromated, and new carbon sidepods. In immaculate condition throughout.
Fitted with a superb Cosworth DFR that had a complete rebuild by Tony Ireland only six hillclimbs ago.
Now offered with a spares package consisting of excellent wets on Pilbeam wheels, a complete nosecone/front wing assembly (ready to fit), two sidepods and suspension spares including front and rear wishbones.
The whole package is available at £49,950 or £15,000 as a rolling chassis less engine.
Contact Damon Milnes at sales@trevorfarrington.co.uk or on 01565 722151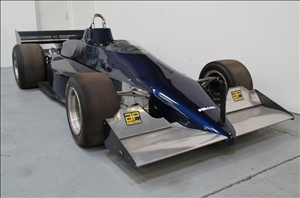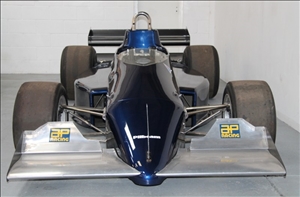 ---
1979 Formula Two March 792 - NOW SOLD - NOW SOLD -
23/05/2017
Ground effects came to Formula Two in 1979, and that year's European Championship was won by Marc Surer in the works March 792 BMW. Although not universally successful the 792 was popular with customers and 32 were sold by the factory. Most of these competed with BMW engines, but several were powered by Hart 420R and one ran with a Cosworth BD.
This chassis is the Marlboro liveried Tiga Racing car in which Eje Elgh won the 1979 Gran Premio del Mediterraneo and finished ninth overall in the championship, powered by a BMW engine.
More recently this lovely example has been used in speed events, and it is now fitted with a low mileage alloy blocked Cosworth BDG 2.0 on DTA management, producing 289 BHP at 8,900 rpm. This engine has only been used for two seasons of hillclimbing since a comprehensive rebuild at Ridgeway Race Engines. The car also benefits from a recent Simpson exhaust system, freshly rebuilt Konis and a bulletproof Hewland FG 400 gearbox. It has an excellent tub and very smart repainted bodywork.
Complete with slicks and wets on rims, spare nose and winglets and parts to convert the gearbox back to 5 speed. An immaculate and well known car on the Midland hills which could readily be converted for circuit use.
Price: £39,995
Contact Damon Milnes at damon@cheshireclassiccars.co.uk or on 01244 529500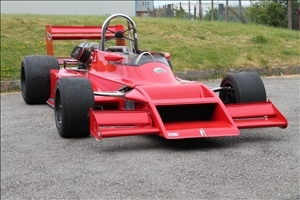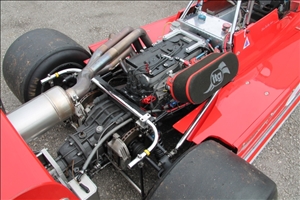 ---
1984 Pilbeam MP53 Turbo - NOW SOLD -
24/03/2017
Manufactured in 1984 the MP53 was the first honeycomb chassis by Pilbeam and was also fitted with pushrod suspension. This was a very advanced car for its time, and weighed in at only 508kg.
Chassis number MP53 -04 was a double Hillclimb Championship winner with many FTD's in the hands of Martyn Griffiths and Max Harvey. The Hart engine was subsequently developed and turbocharged in line with current F1 practice. The car continued to compete successfully in the hands of Martyn Griffiths, and in turbo form finished second overall in 1988 British Hillclimb Championship, narrowly missing out on an overall win. Tim Thompson then ran the car in 1989, finishing third overall in British Championship and winning the Harewood Championship.
Having been stored in component form for many years, MP53-04 was fully rebuilt by Barrie Lines from 2007, with a complete photographic record of each stage. This included an engine rebuild by Ray Buckley who worked on Hart turbo engines in period. The car was converted from Zytek to DTA ignition and a new intercooler was fitted to to be on the safe side (original pipework with car to revert to original if required). Turbo work and wastegate rebuilt by Turbo Technics and the engine was run in and dyno'd by Aldon Automotive. In period the engine ran a higher boost and produced 450 bhp. In its current set up the engine was dynoed at 380 bhp at 5/6 psi boost pressure.
The car was also resprayed and decaled in its period livery. Set up by Ian Dayson and has covered very little mileage since rebuild. On the button and complete with a useful spares package including slicks and wets on Pilbeam rims.
Price: £39,995
Contact Damon Milnes at damon@cheshireclassiccars.co.uk or on 01244 529500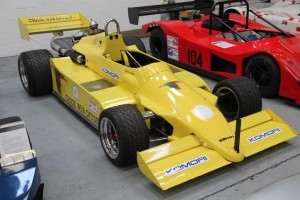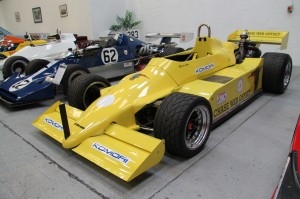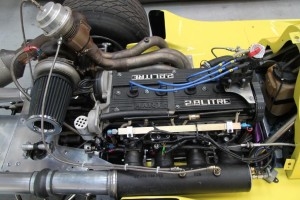 ---
1991 SPA Judd - NOW SOLD -
10/02/2017
Recognised as one of the most powerful sports racers ever to have competed in speed events, the SPA Judd is a fabulous piece of engineering which started life as a 2.8 litre Hart powered car in the early 90s. Original owner David Render used the car in hills and sprints before selling it on to Ferrari & Lancia enthusiast Christian Mineeff. Christian then had the car completely reworked and converted to F1 power with a 3.5 litre Judd CV power plant. Aero developments by Gould Engineering in the late 1990s made this car the fastest sports racer on the hills bar none. Subsequently owned by Matthew Harrison and Chris Cannell, the car has most recently been campaigned with some success by Tom Brown and Steve Cunningham. Powered by a mighty ex Leyton House Judd CV 3.5 litre F1 engine, which still runs F1 cams and sounds utterly superb!
Following successful outings in 2013/14 the car was taken to Group C specialists Xtec, who carried out a full chassis up rebuild of the car, complete gearbox rebuild and a full top end rebuild on the Judd. Only used on one occasion since, the car has been carefully stored and regularly run up since and is ready for the forthcoming season.
Complete with three sets of wheels and used tyres, remote starter, pre-heater, spare gear rations, a set of straight through pipes and everything you need to run the car. It also has a PC with data-logging and an old style MSA Competition Log Book.
Your chance to own an awesome piece of hillclimbing history!
May split if sufficient interest.
£49,950
Contact Damon Milnes at sales@trevorfarrington.co.uk or on 01565 722151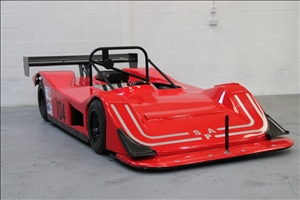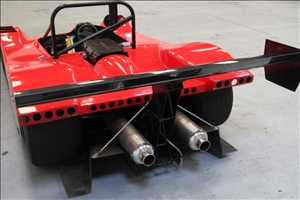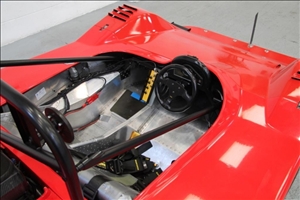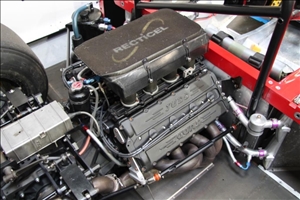 ---
CROSSLE 55F FORMULA FORD 1600 - NOW SOLD -
09/02/2017
With 2017 representing the 50th Anniversary of Formula Ford 1600 interest in these cars has been rekindled with the setting up of the Pre '94 FF Register and the Hillclimb FF Fest – read more in Simon McBeath's article elsewhere in this issue. This is a rare example of a Formula Ford 1600 from the iconic Northern Ireland constructor Crossle.
This 55F model dates from 1983 and received a full chassis and engine rebuild four years ago before being put in dry storage.
It has recently been re-commissioned by Wayne Poole Racing with new clutch cylinders, service brakes and an oil change. For circuit racing it will need an extinguisher and seat belts but these can be fitted for an additional sum.
There aren't too many of these cars around so this gorgeous little car is both an investment opportunity as well as an enjoyable and competitive racer.
£8,495
For more information contact Wayne Poole Racing(www.waynepooleracing.com) & 07884 138 583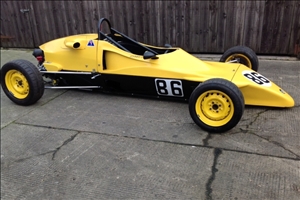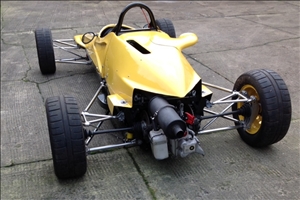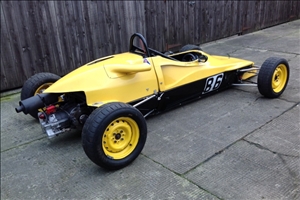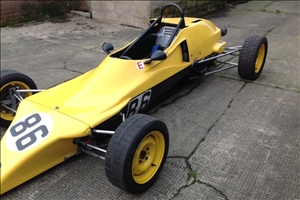 ---
FORCE PT ROLLING CHASSIS - NOW SOLD -
09/02/2017
The ex Jane Farthing, Pam & Dave Gardner and Darren Gumbley car originally built in 2002. It has a long and very successful history including a few 'guest' drives, notably Alex Summers setting a 39.99s at Prescott in October 2013 when it was fitted with the front and rear wings it is now being sold with.
In 2016, with Chris Jones driving, the car acheived a couple of FTDs and numerous class wins.
The chassis has a carbon top section (front damper and suspension mountings) and carbon cockpit sides on an aluminium honeycomb lower section. In recent years it has been regularly maintained and largely rebuilt by Cougar Engineering including a thorough check and replacement, where necessary, of bearings and suspension joints. The rear dampers were serviced at the end of 2015 and the front damper has been checked. Ian Dayson of Force has replaced the front stub axles and roll hoop stays to ensure that the ROPS is fully MSA compliant.
It comes with:
A set of split rims fitted with old slicks
A set of split rim wheels fitted with little used (and quite effective) intermediates
Front and rear wings
A full length carbon undertray (not fitted)
Quick release steering wheel
A hillclimb fuel tank (approx 2.5l), a nearly new sprint fuel tank (approx 5l)
Spare radiator
Two rear wing mounts
Two (uncovered) resin bead seats
In date (2020) OMP HANS specific seat belts
Two pairs of AVON A15 rear slicks – one 2016 and little used and one 2014
The car has been fitted with GSXR engines, most recently a K9, and comes with a few other bits and pieces including a spare rear wing endplate, a couple of front stub axles, diff carrier shims and various springs.
It is being sold for £10,750 to make way for a new Force TA.
Chris Bennett – 07904851353 or editor@hillclimbandsprint.co.uk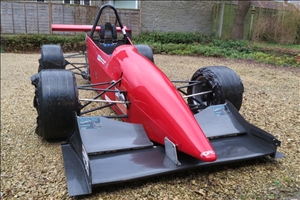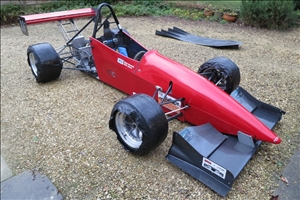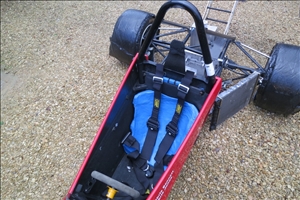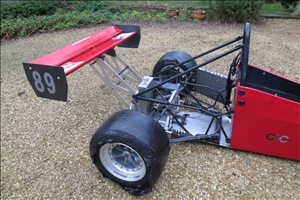 ---
DELTA T81 FORMULA FORD 2000 FOR SALE - NOW SOLD -
06/02/2017
This car has an interesting and unusual history. It was originally built for Charles Barter for hillclimbing use, taking a championship win. It was driven successfully on the hills by Richard Homer, Roger & Scott Moran and Simon Durling. It was also driven by long term competitor, Speedscene editor and columnist, Jerry Sturman at Prescott in 1989.
In 2008 it was converted to Historic FF2000 specification where it has raced ever since including some outings in the Dutch Monoposto series and HSCC events.
The car has recently undergone re-build from the chassis up. The chassis has been re jigged & powder coated and fitted with a new floor pan and bulkhead.
The car comes with:
Vehicle Identification Document (VIF)
Philspeed engine
Hewland MK8/9
HANS belts
High torque starter
Lifeline extinguisher
2 way adjustable Konis
Some spare ratios
2 sets slicks
1 set wets
New body plus spare
New nose plus 2 spares
Plus more (too much to list)
£24,950

For more information or to discuss viewing contact Wayne Poole Racing(www.waynepooleracing.com) & 07884 138 583 or Derek Smith on 07751 691945 & 01453 546952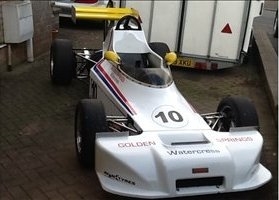 An historic car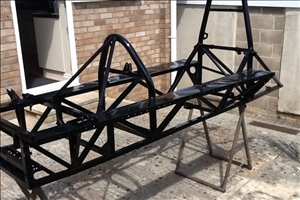 Newly restored chassis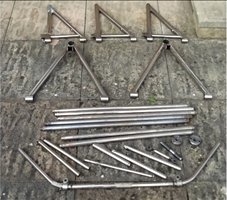 Plenty of spares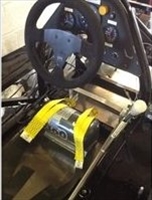 Many new parts
---
Back to Top