HSA NEWS
---
Looking for some help to go faster in 2024?
29/11/2023
HSA Comittee Member and Speedscene columnist, Clive Wooster told us...

" Now the 2023 Circuit Experience Calendar has wound down I find myself able to focus on individual tuition. As an ARDS Instructor I can take you through the techniques and intricacies of Circuits like Goodwood and Thruxton but also as an active Speed Eventer myself, I can tutor on Speed Event techniques as well.

Goodwood and Thruxton are my favoured circuits as well as Llandow which is open all rear round and has a very welcoming team for Driver Training.

So far I have tutored a fair number of HSA members amongst others, who have gone on to win events and Championships. All you need is a sensible car for track work with 2 seats and willingness to learn!
If you would like to know more please contact me on clivewooster@aol.com or 07831 886997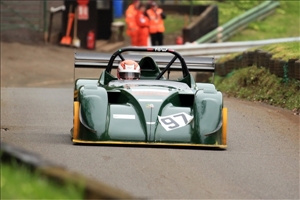 Clive at Shelsley in the Radical (Rob MacDonald)
---
2024 Woodford Trailers HSA Speed championship draft calendar published
28/11/2023
Version 1 of the 2024 Woodford Trailers HSA Speed championship draft calendar is published here. This is a draft calendar and changes may occur at any time.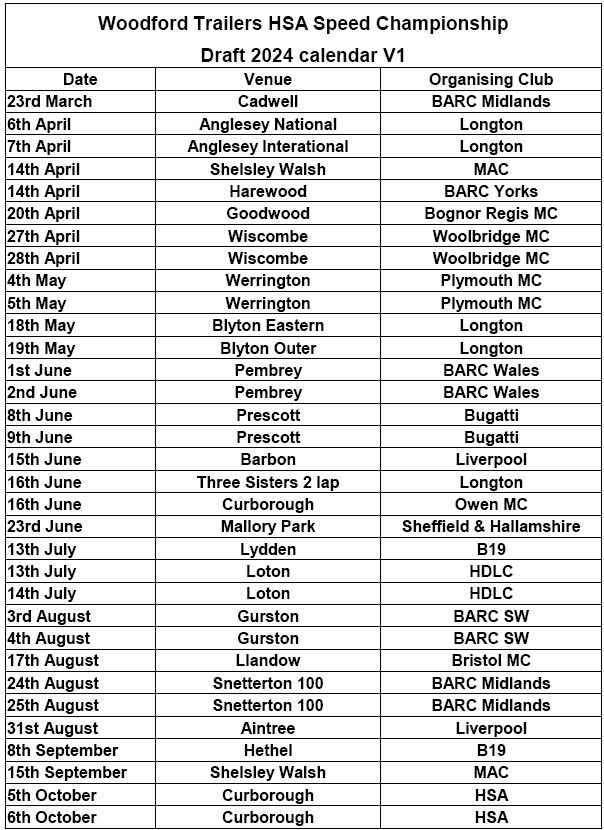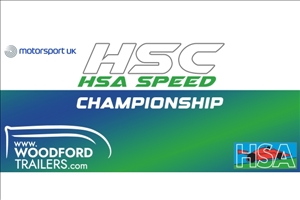 ---
2024 Woodford Trailers Motorsport UK HSA Sprint Leaders draft calendar published
28/11/2023
Version 1 of the 2024 Woodford Trailers Motorsport UK HSA Sprint Leaders championship draft calendar is published here. This is a draft calendar and changes may occur at any time.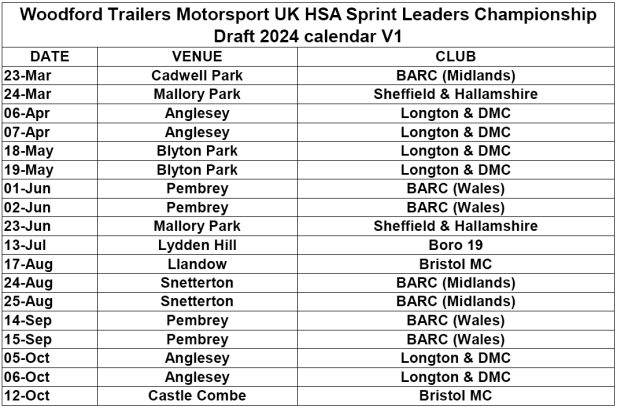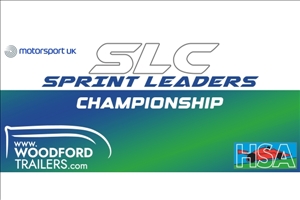 ---
2024 Woodford Trailers Motorsport UK HSA British Sprint championship draft calendar published
27/11/2023
Version 1 of the 2024 Woodford Trailers Motorsport UK HSA British Sprint championship draft calendar is published here. This is a draft calendar and changes may occur at any time.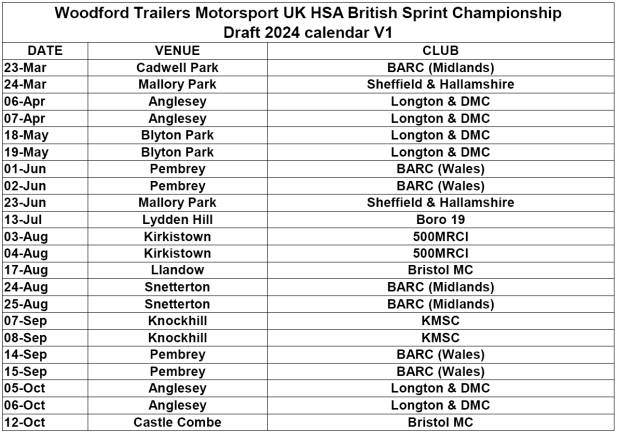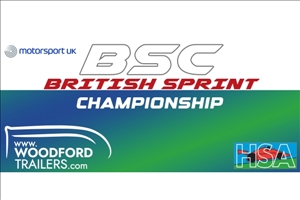 ---
Woodford Trailers to sponsor 2024 HSA championships
27/11/2023
The Hillclimb and Sprint Association Ltd (HSA) and Woodford Trailers are pleased to announce that Woodford Trailers will become the title sponsor of the HSA's portfolio of speed championships commencing in 2024. The championships will be known as the 2024 Woodford Trailers Motorsport UK HSA British Sprint Championship, the 2024 Woodford Trailers Motorsport UK HSA Sprint Leaders Championship and the Woodford Trailers HSA Speed Championship.
Woodford Trailers, based in Daventry, have been producing British made, prestige open and full covered professional vehicle transporters for over thirty years. They have become a market leader in the commercial, sports and leisure sectors with an excellent reputation for aftercare service.
The HSA's portfolio of championships represent a ladder of opportunity for competitors who wish to take part in speed hillclimbs and sprints starting as a junior or novice in a standard or roadgoing car all the way up to the prestigious British Sprint Championship featuring some of the fastest cars to appear on the UK's circuits and tracks.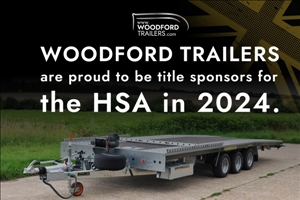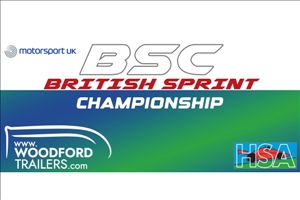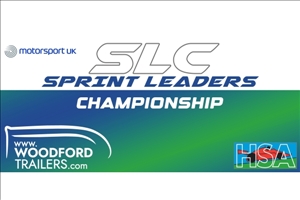 ---
REPEAT HAREWOOD TITLES FOR RILEY AND TATHAM
19/09/2023

The 2023 Harewood season ended with its traditional double-header Championship finale over the week-end of 16/17 September. Once again it was Adam Riley who emerged as the new champion, this time to make it a hat-trick of titles. New class records in the turbocharged Honda S2000 had given him the vital edge but his season hadn't been without its challenges as transmission problems had, on occasion, held him back. Having taken FTD on both days in his DJ Firehawk Mk3, David Tatham ended a successful year with second place overall in the series while third place went to David Leach in his dominant Lotus Elise. Rob Spedding came home in fourth in his FF1600 Vector while Karl Jackson, owner of the Championship-winning Honda, closed to within 0.07pts in sixth place.
In the battle for the Harewood FTD Championship, with a string of class wins under his belt it was Tatham again who emerged victorious, and for the second year in a row. Second place on the table went to the latest generation of the Bellerby family, young Jake having taken a maiden class win and FTD in his 1100cc OMS 2000M earlier in the year. Pete Tatham, despite not doing a full season, brought his supercharged OMS 28 home third with Steve Owen was fourth, just two points ahead of Harry Pick. Both Owen and Pick drove OMS 28s, with Steve sharing Harry's Cosworth XD powered version at the final round. Emma Rayson, who also did only a partial season in her Empire 00, rounded off the top six a further two points adrift.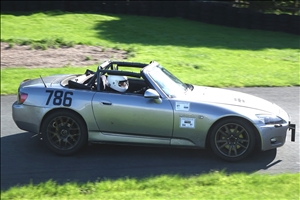 Adam Riley made it a hat-trick of Harewood Championship titles (Steve Wilkinson)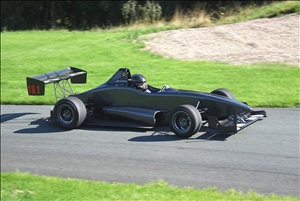 David Tatham did the double for Harewood FTD series honours (Steve Wilkinson)
---
SUPERB GURSTON FINALE
30/08/2023

The emergence of Gurston's first 4-time Championship winner and the closest possible finish to the BARC (SW) Top Ten Challenge series made the finale of the BARC (SW) hillclimb season a weekend to remember.
Nineteen years after he first won the class-based Gurston Championship series and already with three titles under his belt, all won in the mid-2000s, Steve Butts and his Elise, now turbocharged, returned to the series a couple of years ago. Steadily whittling down his target times as the 2023 season progressed, he finally topped the scoresheets at this year's season finale to clinch a record fourth Gurston title.
Coming up on the rails to take second place in the series, again sponsored by Peter Marsh's Turbo Dynamics company, was Adrian Lewis in his sonorous Westfield Superbusa. This highly effective roadgoing machine is powered, as its name implies, by a supercharged Suzuki Hayabusa unit. Locked in battle for the entire season, Russell Davies and Dan Friel had provided great entertainment in their almost identical Honda Civics. It was never certain which would come out on top during their battles in the 2-litre production road car class, but it was Russell who finally got the verdict over Friel in the Championship chase by a less than 2 point margin out of a total of over 300 points.
In what has been a difficult year for the Westcountryman, as one of the quickest competitors during the Gurston season Ben Bonfield's primary target was the run-off based Challenge series aboard his Jedi-Suzuki, although he was also a leading contender for the Championship. As well as driving the well-known Jedi-Suzuki shared with his father Tony, he also drove his benefactor Gary Hull's slightly older model for a weekend following an accident in the non-counting BHC event in May, then again on Sunday's finale after an engine problem had the previous day sidelined his own Jedi from the penultimate Challenge run-off. But Bonfield still managed to score enough points to finish fifth overall in the Championship ahead of the exuberant Chris Burch in his Mazda MX5. Burch was another to provide great entertainment as in the process of his season-long duels with co-driver Richard Morton, which left both leading the series at some stage, he seemed to spend more time in the Karousel outfield than on the track!
The final round of the BARC Top Ten Challenge, supported this year by Steve Holland's Online Cleaning Technologies concern, was a real nail-biter in the series that has often produced drama since it became run-off based a few years ago. Although Andrew Forsyth had qualified top for Saturday's run-off in his OMS, it was a delighted Mike Rudge who took the win, his first of the series, in the ex.Chris Cannell twin engine Force-Suzuki OMS sportscar to leave Forsyth second, although the single seater driver was still with an outside chance of clinching the title despite having missed several rounds. But series leader Ben Bonfield and Steve Holland, driving his rapid Caterham-Hayabusa, were the main challengers and with Bonfield missing the Saturday run-off, Holland's third place left the two top protagonists tied on points going into Sunday's final round.
The double points on offer for Sunday's run-off brought Forsyth into the frame and he duly took the win, but a supreme effort by Holland to demote Bonfield to third place in the borrowed car left all three on equal points at the finish. So the Challenge outcome would be decided on a tiebreak. With the first tiebreak based on the number of rounds completed, with six rounds to the others' nine each Forsyth would finish third overall, so it would all go down to the second one, based on each driver's total number of dropped points. Thus, and by just a single point, the verdict went to the Challenge sponsor in his Caterham-Hayabusa!
It had not only been the first time in the history of the Challenge that the series had been won by a car without aerodynamic aids, but also the first time by a non-single-seater racing car. After all that, it went almost unnoticed that FTD had fallen once again to Nic Mann's amazing Mannic Beattie on 29.74s, the day's only sub 30 sec run. A spectacular ending, indeed, to another Gurston hillclimb season.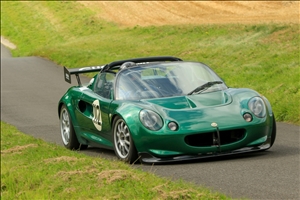 Steve Butts became the first 4-time Gurston Championship winner (Steve Lister)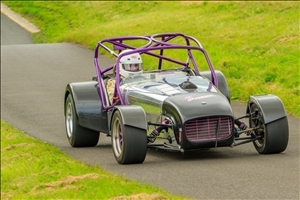 Steve Holland won the Challenge title by a single point (Steve Lister)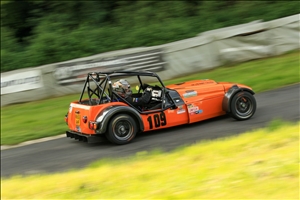 Adrian Lewis - Gurston Championship runner-up (Steve Lister)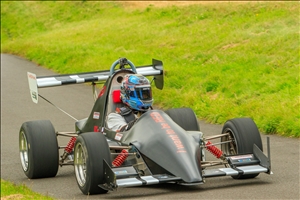 Ben Bonfield - Challenge runner-up in a borrowed car (Steve Lister)
---
AVON TYRE SUPPLY SECURE FOR 2024
18/08/2023

The British Hillclimb Championship (BHC) and Birmingham Motor Tyres Ltd (BMTR) are pleased to announce a partnership, securing the supply of Avon tyres for the 2024 season.

Cooper-Avon announced the closure of its Melksham factory last year, which will result in all production activity ceasing in December 2023. Avon Tyres have been loyal sponsors of the BHC since 2012 and also long-term suppliers of specialist Hillclimb tyres across both the UK and Europe for many years.

BHC Championship Coordinator, Tim Wilson said "We have worked closely with Cooper-Avon and BMTR for a number of months and are delighted with the outcome, having been faced with the prospect of no specialist tyres after the end of the 2023 season. This partnership will ensure a level playing field in respect of tyres for the 2024 season, with all registered BHC competitors being required to run on Avon tyres. Tyres in the class-based BHC Cup will remain free."

BMTR played a leading role in securing this arrangement. Paul Nicholls, BMTR Operations & Motorsport Director said "We have agreed a range of tyres with Avon and will have sufficient stock available to supply both the BHC and the wider UK Hillclimb community throughout 2024 as part of our continued commitment and support to the sport."

James Weekley, General Manager Motorsport – Cooper Tire & Rubber Company Europe ltd. said "We are proud of our long relationship with the British Hillclimb scene and sponsorship of the BHC. We are therefore delighted to be able to help BHC organisers with a supply of Hillclimb tyres for the 2024 season through our UK dealer, BMTR."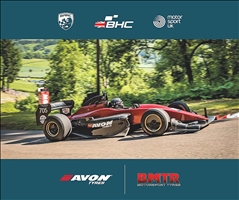 ---
TATHAM DOMINATES AT HAREWOOD
07/08/2023

Driving his 1100cc DJ Firehawk, David Tatham dominated both days of hillclimbing at Harewood's early August weekend. Saturday's Yorkshire Speed Hillclimb meeting had an inauspicious start weatherwise, but as the rain petered out the track dried to allow several PBs and a new class record to be set. Tatham was never headed for FTD as he led home his brother Peter's supercharged OMS 28 and Harry Pick's new Cosworth XD powered version, with constructor Steve Owen in the RPE V8 close at hand. Completing an OMS 28 benefit for the places, Paul Crute's Jaguar V6 engined example just held off Lynn Owen, who rounded off the top six in the works car.
Defending Harewood champion Adam Riley, sharing Karl Jackson's turbocharged Honda S2000, finally broke the class record he set last year in his own supercharged version, leaving it at 61.64s.
At Sunday's Montague Burton Trophy meeting David Tatham once more set the pace, again with the only 52sec climb. This time the tables were turned in the duel for second place when his brother was edged out by Pick, while Simon Green's Westfield-Duratec rounded off the top six, at the expense of Crute.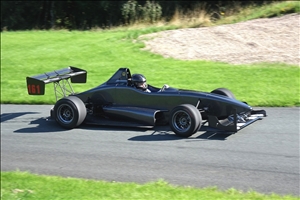 David Tatham set the pace throughout the weekend (Steve Wilkinson)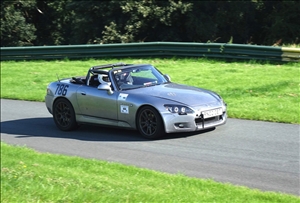 Driving Karl Jackson's Honda S2000, Adam Riley broke his own class record (Steve Wilkinson)
---
WET AND DRY GURSTON
02/08/2023

In a Tony Marsh Memorial weekend of two distinct halves at July's Gurston Down Championship double-header, continual rain dampened Saturday's Championship rounds and Challenge run-off. In total contrast, a sunny and warm Sunday led to changes in the Championship standings, although high drama on the very last run of the day saw the Challenge leader hang on to his series lead despite being beaten to the run-off win.
In the class-based Gurston Championship, the series backed by Peter Marsh's Turbo Dynamics Christchurch-based company, the 2-driver/1-car Mazda class provided its usual frantic entertainment. Richard Morton spun in the wet at Karousel, missing out on a Championship score and eventually handing the class to his co-driver Chris Burch, the series leader. But on Sunday, fortunately after Morton had taken both his runs, Burch spun into the barrier on the exit of Ashes, damaged the nose of the MX5 and with no score, dropped to third place in the series. This left Morton leading throughout, and after just making it into the top six at the June weekend, such were the fluctuations in the Championship placings that he moved into the lead. After another weekend of duelling with fellow Honda Civic driver Dan Friel, Russell Davies hung on to second place, while Adrian Lewis in the potent Westfield Superbusa slipped to fourth, ahead of Friel.
Back aboard his Jedi, now repaired following the argument with the Ashes barrier in May, Ben Bonfield dropped to sixth, the handling of the car's rebuilt front end still not quite to his liking. But as ever, Ben's main focus was the Top Ten Challenge, sponsored by Steve Holland's Online Cleaning Technologies concern. Bonfield led the way at the start of the meeting, but his main threat came from Holland himself, particularly as the driver of the rapid Caterham-Hayabusa had taken his first Challenge run-off win in Saturday's wet shoot-out - from a fifth place qualifier ahead of Bonfield - with the Jedi driver in fourth place and the only Challenge contender scheduled to drop points the following day. Wiscombe Park commitments had prevented Ed Hollier from mounting a full Challenge assault, otherwise things this year might have been different. As it was, the Force HC driver had won the well supported 1100cc racing class each day and qualified top for Saturday's run-off with FTD. It would be a different story on Sunday as after a season of problems with his awesome Mannic Beattie, Nic Mann set the outright pace on 29.73s, the only sub-30 of the day. But not being registered for the Gurston Championship Nic was not eligible for the run-off.
On Sunday, another win for Holland could give him the Challenge series lead. He'd qualified top, and as he came to the line for the last run of the day, Hollier led from Bonfield and Holland would only need a third place finish to take the lead from Bonfield in the Challenge series. Then, unaccountably, problems with the Caterham's gearshift saw the car hesitate momentarily out of Ashes. Holland got going again, but could only finish eighth.
So Bonfield had been lucky to hang on to his grasp of the Challenge series, but with just the August 26/27 weekend remaining and double points on offer at Sunday's Championship finale, there's still all to play for in both Championships.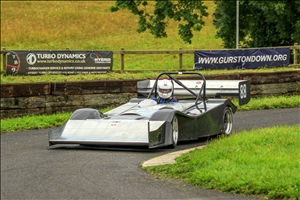 Nic Mann's spectacular Mannic Beattie returned to set the weekend pace (Steve Lister)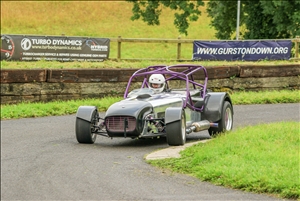 Steve Holland took his first Challenge run-off win on Saturday, but had problems the following day (Steve Lister)
Richard Morton now leads the Gurston Championship (Steve Lister)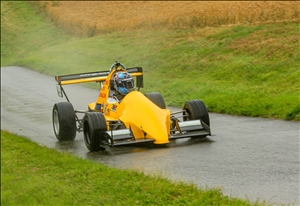 Ben Bonfield was lucky to hang on to his Challenge lead (Steve Lister)
---
WHITEHEAD WINS IN WESTMORLAND
16/07/2023

Although Barbon no longer hosts BHC rounds, club events still thrive on the Cumbrian hill. At Liverpool MC's event on July 15th, Eve Whitehead's time on her first class run in Craig Powers' OMS, complete with new wings - but minus a nosecone! - was good enough for FTD ahead of Anthony Middleton's ModProd Westfield and Michael Bellerby's Roadgoing Sylva Striker.
The event was run in variable conditions and after a single practice run, the second competition runs were interrupted by a downpour. However, the track dried during the lunch break allowing some spectacular class battles to be played out in the afternoon. In the Pre-War Austin 7 class Stuart Blackham won the battle of the Pigsty Specials as he slipped past Paul Geering's version, in the process breaking Colin Danks' Ulster record which had stood for 13 years. Peter Herbert's recent engine rebuild paid off as with more power at his disposal, the Yorkshireman took a class win in his 911 leaving Aaron Perrot to take second place in his Aston Martin Vantage S ahead of Dave Everett's rumbling Morgan Plus 8. In the 1400cc ModProd class, Harewood regular Roy 'Bod' Bolderson just held off the opposition in his Mini. David Smith brought his Mini Marcos home in second place just ahead of the Nova of Darren Roberts with the trio covered by under half a second.
With another massive rainstorm visibly approaching from down the valley, the proposed fifth competition run was abandoned, which gave competitors and marshals time to load up their cars and break down the venue before the downpour arrived.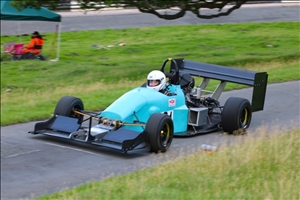 Eve Whitehead heads for the finish and FTD (Steve Wilkinson)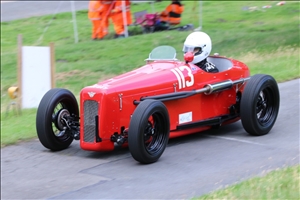 Stuart Blackham broke the longstanding Austin 7 record in his Pigsty Special (Steve Wilkinson)
---
Pembrey Autumn Sprint week-end
30/06/2023
Following a successful Spring sprint week-end at Pembrey which received many positive responses from competitors, BARC Wales are pleased to announce that entries for their Autumn sprint week-end are now open.
The format will be the National circuit on Saturday and the Clubmans circuit on Sunday. The event will be rounds of a number of popular championships including the SBD Motorsport UK HSA British Sprint, SBD Motorsport UK HSA Sprint Leaders, Trident, Connaught and Classis Marques.
Detail
here
.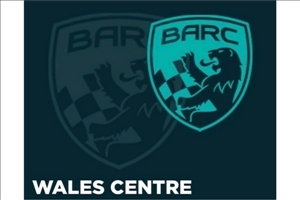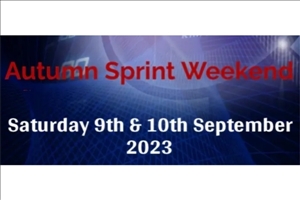 ---
GURSTON'S FORSYTH SAGA
20/06/2023

Following his run of success at Wiscombe Park, Andrew Forsyth dominated proceedings at Gurston Down's championship double-header weekend taking FTD each day. Successive wins in the Online Cleaning Technologies Top Ten Challenge run-offs moved the OMS-Suzuki driver up the series table to level with Championship sponsor Steve Holland in second place overall, despite Forsyth having missed two earlier rounds.
In the class-based Turbo Dynamics-backed Gurston Championship, after two runs inside his target time on Saturday had increased his series lead, former 3-times Gurston champion Steve Butts was unlucky to suffer a gearbox breakage on Sunday, sidelining his turbo Elise for the day. The loss of two rounds meant that he slipped to a series ninth place, however as with several other championship contenders, lost rounds could be retrievable with dropped scores coming into play later. Butts' retirement let Mazda driver Chris Burch into the series lead despite his lurid progress through the Karousel complex on almost every run in the former 3-times Gurston Championship-winning car. Both Burch and co-driver Richard Morton, who now moved into the Championship top six, provided spectacular tyre-smoking action.
Second on the table coming to Gurston on Saturday, Daniel Friel slipped to tenth on the table as he was not entered for Sunday's meeting. After another stirring duel with fellow Honda Civic driver Russell Davies, which he narrowly won, Davies had to settle for a class defeat by the fleet Mk2 Escort of Martin Ellis on Sunday, but he'd scored enough Gurston points over the weekend to return home with the Championship runner-up placing. Into third on the table came the potent Westfield 'Superbusa' of Adrian Lewis, unbeaten all weekend in his class. Up into fourth place came Ben Bonfield, not in his Jedi, which had sustained significant front end damage in argument with the barrier at Ashes three weeks earlier, but in a borrowed car. Gary Hull was his benefactor, and Ben's adaptation to a slightly older Jedi with significantly different handling characteristics to his own would prove even more successful than he had hoped.
The Top Ten Challenge was Bonfield's main target as he came to Gurston in the lead of the series. Apart from Andrew Forsyth, his main opposition was the blisteringly fast Caterham-Hayabusa of Steve Holland, who he led by two points. Saturday's run-off was won by Forsyth, but Holland was only half a second adrift and chased hard by James Moore, the Empire-Suzuki driver and 2017 Challenge champion making his first run-off appearance of the year. As was 3-times Gurston champion Mark Crookall, who was sharing his OMS-Suzuki with Ben Bonfield's father Tony for the day. After driveshaft problems in practice, Crookall ran third to head a 5-car group covered by less than half a second of which the last was Bonfield Jr. Still acclimatising to the strange car, with only seventh place he lost his series lead to Holland.
A dramatic Sunday run-off saw Bonfield in the lead with three cars to run. Moore then failed to match his time before Holland charged into Karousel – only to spin the Caterham into the infield at Karousel and fail to record a time. Forsyth was left to take the win – by just three tenths from a relieved and grateful Bonfield who, with Holland not scoring, had regained his Challenge series lead with a strong performance aboard Gary Hull's Jedi.
Elsewhere during the weekend, Nic Mann's amazing Mannic-Beattie made a return to Gurston, setting a modest (for him) 30.50 on Saturday to deprive Steve Holland of second FTD by nine hundredths. Sadly, an oil leak prevented the car from running on Sunday. It was a pity that classmates Stephen Moore and Jim Herbert appeared on alternate days in their Mitsubishi Evos as Moore lowered his over 2-litre ModProd record on Saturday, unofficially doing it again during the run-off, while Herbert lowered it again the following day. with both qualfying for the run-off on separate days, their mid-field finishes left them tied on points for eighth place in the Challenge series. Joining the weekend's record breakers was Lloyd Bettinson, who not only reset William Hunt's year-old Sierra mark in his Fisher Fury Phoenix on Saturday in his Fisher Fury, but went on to lower if further on Sunday.
Gurston's Historically Interesting class was enlivened on Saturday with the appearance of Dave Roberts' splendid F5000 McLaren-Chevrolet M12, driven in period by Ulf Norinder. Roberts set an impressive low 36s run on his first visit to Gurston, while on Sunday the immaculately restored Alvis 12/50 of Anthony Norton took to the hill at a rather more sedate pace, having also turned many heads in the paddock.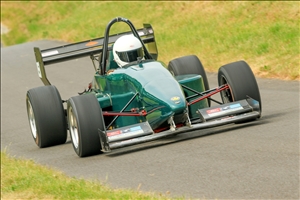 Andrew Forsyth set the pace all weekend (Steve Lister)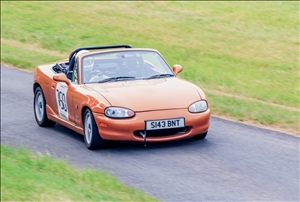 Chris Burch now leads the Gurston Championship in the Mazda (Steve Lister)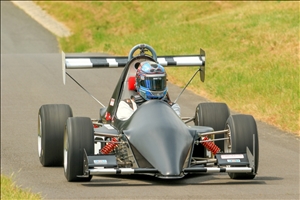 Ben Bonfield regained his Challenge lead in a borrowed car (Steve Lister)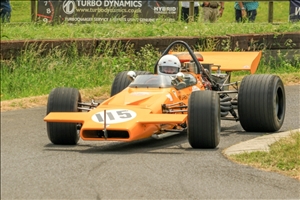 Dave Roberts' splendid McLaren-Chevy M18 (Steve Lister)
---
TONGE LAPS UP AINTREE
31/05/2023

Liverpool Motor Club's first sprint of 2023 at Aintree, the sometime former home of the British Grand Prix, took place under blue skies and in near perfect conditions on May 27th. The Club run a tight ship and after two practice runs there were two timed runs before lunch, followed by no less than four more afterwards, although by the sixth run several drivers had either run out of fuel or were packing up for the journey home!
FTD went to Robert Tonge in his Force-Hayabusa TA with a 41.19s run, six tenths clear of Ian Rowlance's Chrysler 2KF with Chrysler V6 power. A further half-second adrift in third place overall came Daniel Williams, driving his ex.Matt Oliver 2007 British Sprint Championship winning Gould GR37 chassis, its original 4-litre Judd now replaced by a turbocharged 2.3-litre Ford Duratec. With so many runs on offer there was plenty of opportunity for class record breaking and three new ones were set, Ian Butcher taking just two runs to reset the 2-litre Roadgoing Production Saloon mark with a 51.74s in his Honda Integra and Michael Thompson's 50.30s run in his Honda S2000 lowering the 2-litre Roadgoing Sports Car record, while with two Vantage GT4s in the class it was Tom Whittaker's that set a new standard of 49.24s among the Aston Martin OC members, ahead of Peter House's example and interloper Andrew Forret in his BMW 325i.
The meeting closed with the ever popular Lotus Seven Club members' classes. Setting the overall pace was Malcolm Hickey's K-Series Caterham Superlight with a 48.90 while in an earlier 11-strong class, winner Robert Jacobs brought his Sigma engine Caterham home second overall amongst the Club contenders in 50.10s.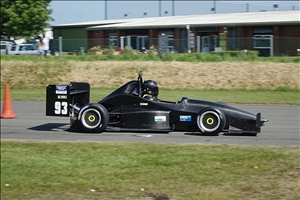 Robert Tonge set the outright pace at Aintree (Steve Wilkinson)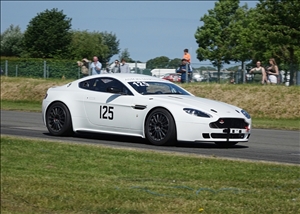 Tom Whittaker hustles the big GT4 to a new Aston Martin OC record (Steve Wilkinson)
---
BUTTS AND BONFIELD TOP GURSTON SERIES
02/05/2023

Amid a bumper turnout for the second of this year's five Gurston Down Championship double-header weekends, with bikes as well as cars on the entry list, the lead changed in both the class-based Turbo Dynamics Gurston Championship and the Online Cleaning Technologies BARC (SW) Top Ten Challenge.
Rapidly acclimatising to his now turbo equipped Lotus Elise, former 3-times champion Steve Butts, who last took the title 15 years ago in his normally aspirated version, found enough improvement over his target times to top the Championship table after charging up from fifth place at the start of the weekend. Two fraught moments at Karousel in his Mazda MX5 proved costly for former series leader Richard Morton, as with each of the weekend's four class runs a counting round, he dropped to ninth place on the table. But with a run under target on Sunday, his co-driver Chris Burch moved up to a series second place ahead of the ever duelling duo of Daniel Friel and Russell Davies in their almost identical Honda Civics.
Among the class run highlights, in one of the biggest classes ever seen at Gurston, with 30-plus entries each day, the Classic Marques Speed Challenge saw Simon Fletcher's 10-year old TVR Tuscan record finally broken by the Lotus Esprit of Nicholas Olson on Saturday, but although leading again after Sunday's first runs, the non-appearance of the Lotus for the second runs allowed Stephen Lyle's Porsche Boxster to slip ahead for the win. Class record holder Neil Turner was back and on winning form in his 16-valve Mini, holding off the similarly powered Mini of old sparring partner Jim White each day. Among the Historics, Fyrth Crosse missed Saturday's runs having gone home for a replacement starter motor for his Ensign, but he was back on the Sunday to once more take on the pristine ex.Brian Redman Brabham of Ian Baxter. The pair were split by a tenth initially, but despite missing a gearchange and running slower on his second run Baxter took the win after Crosse, too, missed a cog at the top of Karousel and ran wide. Defending Gurston champion Clive Stangle suffered engine problems with his Mitsubishi Evo on Saturday, having to give best to Stephen Moore's version in the big Roadgoing class, but at least he got a drive in Dan Young's Zetec powered Locost Procomp the following day. Moore, on the other hand, had a good weekend, switching to his modified version to turn the tables on Jim Herbert's Evo 5 in the class runs and, like Herbert, qualifying each day for the Challenge run-off.
The hotly contested 751-1400cc motorcycle classes featured heavily in each of their two run-offs over the weekend, the KTMs of Paul Jarrett and Paul Jeffery swapping wins with both bikes in the 33sec bracket. The overall bike FTD went to Jeffery with a 33.45 in Saturday's run-off.
In the car run-off which concluded each day's event, the battle for Challenge points continued with Ben Bonfield overturning the absent Andrew Forsyth's series lead in his fleet Jedi-Suzuki. In appropriate celebration for his 70th birthday on the Sunday, Ben's father Tony also qualified and finished in the points each day. Ben grabbed the win in Saturday's round after 4-times Challenge champion Tony Wiltshire, having set a qualifying time that would remain as FTD, spun the Ralt-Peugeot at the bottom of Karousel. Paul Crute's unique OMS-Jaguar V6 followed Bonfield home ahead of the ever rapid Caterham-Hayabusa of Challenge sponsor Steve Holland. Sunday's run-off saw Wiltshire back on form to take the win with a 30.20s FTD, while Ben Bonfield's second place meant that he left Gurston in the overall Challenge lead, just two points clear of Holland, who followed him home in Sunday's run-off. Fourth place on Sunday went to Crute, who now lies five points adrift of Holland in third place on the series table. Lurking behind the leaders with fourth and fifth place run-off finishes was Mike Rudge, delighted with his first outing in the ex.Chris Cannell twin-engined Force-Suzuki SR8.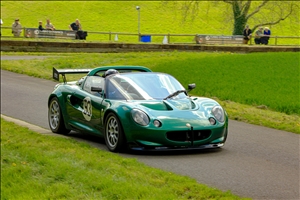 3-times Gurston champion Steve Butts leads the 2023 title chase (Steve Lister)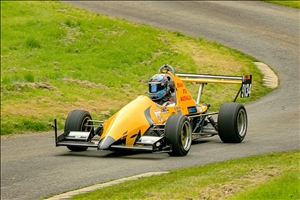 Saturday's run-off winner Ben Bonfield heads the Challenge contenders (Steve Lister)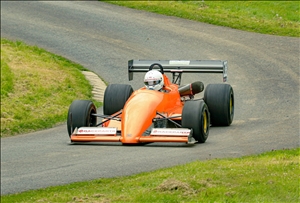 4-times Challenge champion Tony Wiltshire topped the weekend's timesheets (Steve Lister)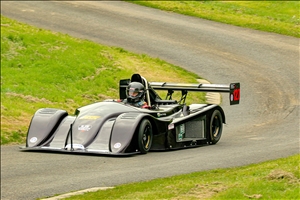 Former Gurston regular Mike Rudge returned for a successful debut outing in his Force SR8 (Steve Lister)
---
DAMP START - HOT COMPETITION
04/04/2023

A damp start and a somewhat thin entry for the opening rounds of the BARC Southwest Centre's Gurston Down Championship year failed to stem the enthusiasm of competitors, who produced some stirring motoring on the opening weekend of this always successful single venue series. It was a pity that so few spectators were able to watch it, as with the grassland that normally provides car parking and camping space at the Hitchings brothers' farmland venue waterlogged and unusable, spectator access for cars was limited to all but existing ticket holders.
After the wet and greasy conditions of Saturday's event Sunday was drier, but colder. Nevertheless times for the fastest competitors saw a 3.5 sec improvement and there were fierce battles both in the classes and in the Top 12 Run-offs that ended each day.
With a new target time scoring system designed to negate the disadvantage of small class numbers, after four rounds of the Turbo Dynamics Gurston Championship (each class run being a counting round) the leader was Richard Morton, driving the Mazda MX5 in which Mark Crookall had taken a hat-trick of Gurston titles some four years ago. Into second place overall came defending champion Clive Stangle, once again aboard his Mitsubishi Evo 5, while third on the table was Andrew Forsyth's ex. Chris Houston Ulster Hillclimb Championship winning OMS-Suzuki CF04.
Among the highlights of the class runs was a resumption of the perennial battle between the 2-litre Roadgoing Honda Civic Type Rs of Daniel Friel and Russell Davies, with Davies getting Saturday's verdict in a see-saw duel and repeating it on Sunday in an aggregate decision after both had set equal best times. But this time it was Martin Ellis, third on Saturday in his Escort Mk2, that came through for the class win. In another aggregate decision on Sunday, this time in the Historically Interesting class, experienced Gurston campaigner Fyrth Crosse's ex.Mike Wilds Ensign single-seater lost out to Gurston newcomer Ian Baxter on his first event in the equally historic and superbly presented F2 Brabham-Twincam BT16, a car driven regularly in period by Brian Redman.
The first two rounds of the BARC (SW) Gurston Down Top Ten Challenge, newly sponsored this year by long-time Caterham-Hayabusa competitor Steve Holland's company Online Cleaning Technologies, were fought out at the end of each meeting in a top twelve run-off. As at this meeting a year ago, Forsyth was well in charge on Saturday with the run-off win and FTD of 34.13 in decidedly inferior conditions. Second FTD was set by Ed Hollier's Force-Suzuki HC during the class runs, but as he hadn't at that stage entered the Championship he was ineligible for the run-off. He soon made amends for that and signed up by Sunday's event, going on to qualify fastest for the run-off and then take the win, with an FTD of 30.59 sec. Forsyth – who had taken a Challenge double over 10 years ago in his Pilbeam DFZ/R – ran second and ended the weekend leading this year's series after the weekend's two rounds.
With a consistent fourth place in each day's run-off, Steve Holland lay an eventual series second overall by a single point from Clive Stangle and Jedi ace Ben Bonfield, who were tied for third place. Four times Challenge winner and defending champion Tony Wiltshire had a disappointing weekend, for although finishing runner-up to Forsyth in Saturday's run-off, transmission problems on the startline sidelined his Ralt-Peugeot from Sunday's shoot-out and he dropped down series table.
But with only seven of the ten rounds to count and double points on offer for the final round, there's still everything to play for.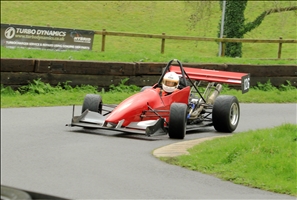 Ed Hollier returned to Gurston to set the outright pace for the weekend (Steve Lister)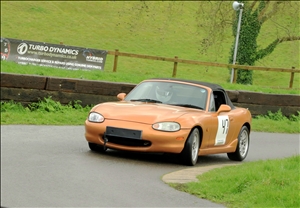 Richard Morton left the Wiltshire hill with the Championship lead in his MX5 (Steve Lister)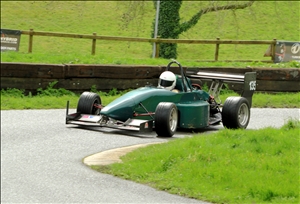 Andrew Forsyth leads the Top Ten Challenge after two rounds (Steve Lister)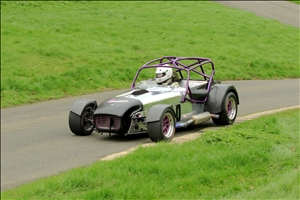 New Challenge sponsor Steve Holland lies second overall in the series (Steve Lister)
---
Bristish Sprint and Sprint Leaders championship registrations now open
12/02/2023
Registrations are now open for the 2023 SBD Motorsport UK HSA
British Sprint
and
Sprint Leaders
championships.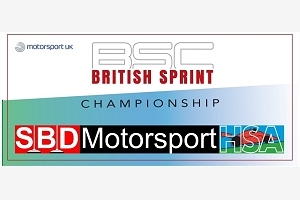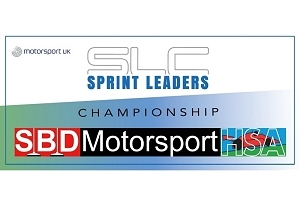 ---
2023 Triple M HSA Speed Championship registrations open
19/01/2023
Registrations for the 2023 Triple M HSA Speed Championship are now open.
A number of changes have been introduced so see the
Regulations
page for more details.
A 6 round 'Challenge' for Pre 1994 Formula Ford Cars has been included in the HSA Speed Championship. It is open to competitors with Pre '94 FF cars and is open to both HSA Speed Championship competitors and members of the Pre '94 Register.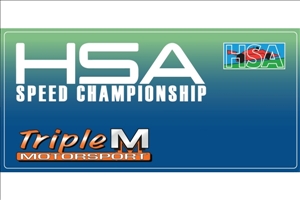 ---
CHARLES BARTER 1943-2022
01/12/2022

We are sorry to report the death yesterday of former HSA chairman and vice president Charles Barter after a short illness. Charles had a very successful career on the hills, winning the inaugural Midland Hillclimb Championship in 1980 aboard his Davrian-Imp, before going on to become the man to beat in the 1100cc racing class in his Imp powered Delta. After moving on to the circuits with a Datsun 240Z, he enjoyed equal success in the HSCC's '70s Roadsports division.
A full appreciation will follow in a forthcoming issue of Speedscene.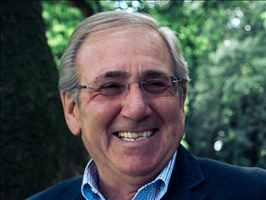 ---
2023 Triple M HSA Speed championship draft calendar published
21/11/2022
Version 1 of the 2023 Triple M HSA Speed championship draft calendar is published here. This is a draft calendar and changes may occur at any time.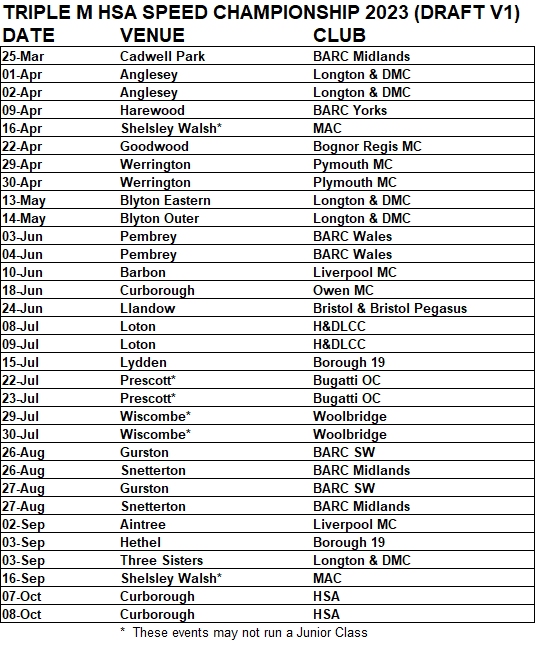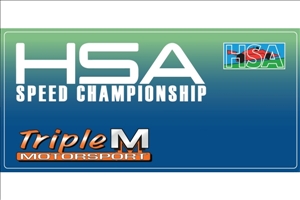 ---
2023 SBD Motorsport UK HSA Sprint Leaders draft calendar published
21/11/2022
Version 1 of the 2023 SBD Motorsport UK HSA Sprint Leaders championship draft calendar is published here. This is a draft calendar and changes may occur at any time.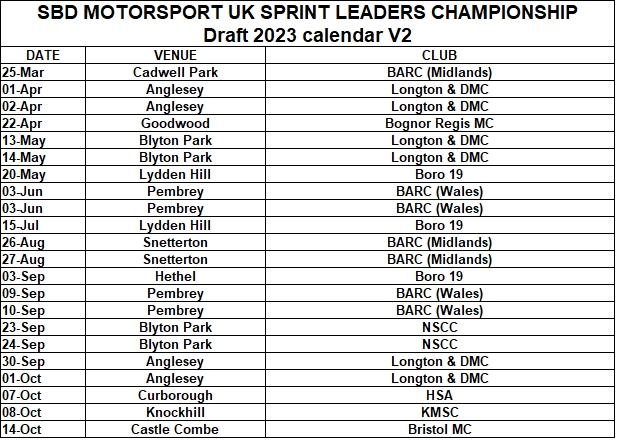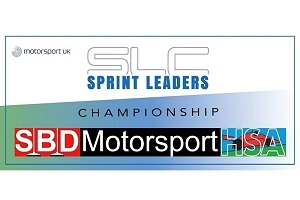 ---
2023 SBD Motorsport UK HSA British Sprint championship draft calendar published
21/11/2022
Version 1 of the 2023 SBD Motorsport UK HSA British Sprint championship draft calendar is published here. This is a draft calendar and changes may occur at any time.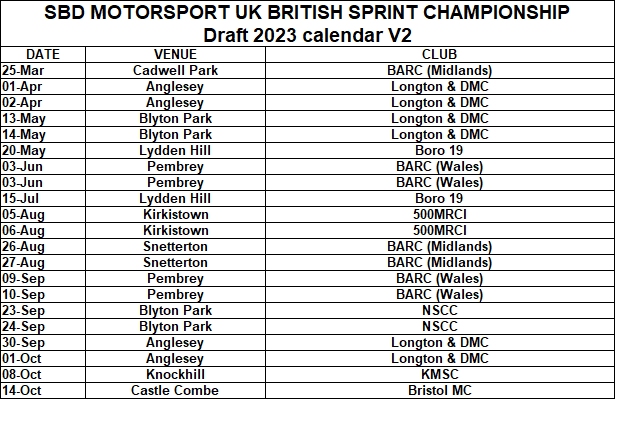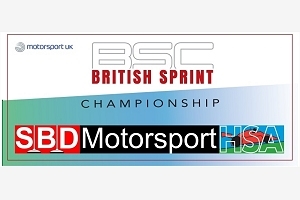 ---
HSA Awards lunch - Gaydon Nov 20 2022
20/10/2022
The annual HSA Awards lunch will again be held at the
British Motor Museum
at Gaydon on November 20 2022.
This year will see a combined event including the awards for the SBD Motorsport UK HSA British Sprint Championship, the SBD Motorsport UK HSA Sprint Leaders Championship and the Triple M / Pirelli HSA Speed Championship.
The British Motor Museum has the world's largest collection of historic British cars, celebrating the past, present and future of British motoring. There are over 300 British classic cars for visitors to explore from the collections of the British Motor Industry Heritage Trust and the Jaguar Heritage Trust - there is plenty to keep everyone entertained.
Entry to the Museum will be free for attendees of the lunch.
Tickets for this event may be purchased on-line
here
.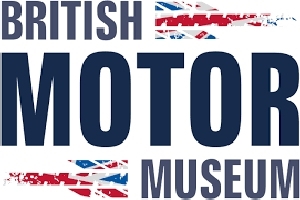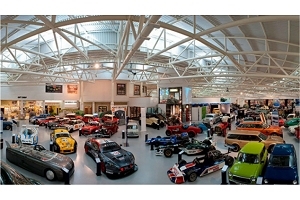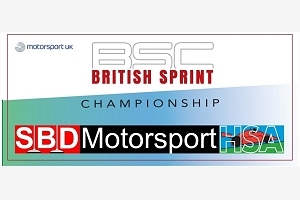 ---
Inaugural Triple M Blyton Sprint
24/09/2022
Triple M Motorsport are please to announce their inaugural Inner circuit sprint to be held on Saturday October 29th 2022.
The event will be held on the 2.2Km Inner circuit and entry is open to all competitors.
Download the
regulations
and
entry
form.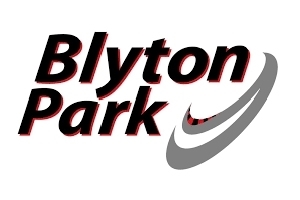 ---
TWO WINS FOR TATHAM
19/09/2022

Having already secured the Harewood FTD Award Series crown, David Tatham again set the pace in the 1100cc class at the Stockton Farm venue's final competitive weekend of the season. Fellow 1100cc racing class competitors Robin Wood and Pete Tatham came home second and third fastest at Saturday's Greenwood Cup meeting, Wood at the wheel of his Force PT and Tatham sharing his brother's OMS Hornet.
In the MG Car Club classes, Andy Walker broke his own class record en route to a dominant class win while among the Pre-War Austin 7 classes contesting the Bert Hadley Memorial Championship, Gerald Mullord won the Road Car division and Colin Danks broke his own class record to win the Track Car class.
In this penultimate round of the Harewood Championship, Karl Jackson and Steve Darley took a one/two in the over 2-litre Road Car class, driving Karl's turbocharged Honda S2000. Tracey Wise took the 2-litre ModProd win aboard her Elise ahead of a flotilla of Loton Park regulars led by the Mk2 Escort of Karl Stevens. It was a Spedding one/two in the Formula Ford class with Rob taking the win in the Vector ahead of elder brother Richard, driving a Van Diemen RF89 alongside owner Tom Morgan,
Sunday's Mike Wilson Hillclimb was a great event with which to draw the Harewood season to a close. Having dominated the BARC Yorkshire Centre's FTD series during the year, David Tatham set his second consecutive FTD of the weekend. But although both the FTD Championship and the Harewood Championship itself had been sealed, the latter with two rounds to spare by Adam Riley (who had promptly put his supercharged Honda S2000 up for sale), the runner-up placings in both championships were far from decided.
In the FTD series Robin Wood, who was in joint second place going into the final round, took sole charge leaving John Prickett third in his Radical. Anthony Wood, Robin's brother, came home fourth as he pulled clear of Steve Owen in fifth.
Rob Spedding had held second place in the Harewood Championship all season but despite the Vector Formula Ford driver winning his class both days, in this final weekend Tracey Wise closed the gap on Saturday and promptly stole the series second place on Sunday by just 0.14 points! Steve Darley, who had started the weekend in seventeenth place, had a meteoric rise to grab fourth and push David Tatham down to fifth.
Andy Walker again lowered his MG Car Club class standard on a record-breaking day. Another one fell in the Classic classes, James Baxter rumbling his way into the record books with his F5000 Cooper-Chevy T90 as he chopped nearly two seconds off the record set by Jolyon Harrison's Brabham-Twincam BT30/35 back in 2014.
Once again, the Harewood crew of organisers and marshals had not only provided a season of first-class hillclimbing but also kept everyone safe, working tirelessly to make Harewood a must-visit venue for spectators and competitors alike.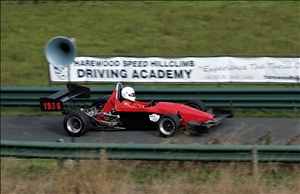 David Tatham ended his Harewood FTD series title year with a double win (Steve Wilkinson)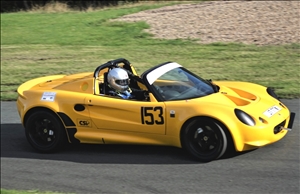 Tracey Wise grabbed second overall in the Harewood Championship at the final round (Steve Wilkinson)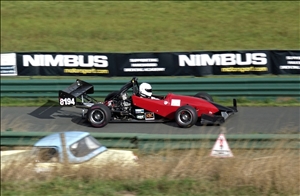 Robin Wood took second FTD on Saturday (Steve Wilkinson)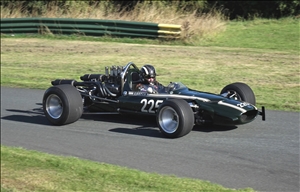 James Baxter broke Jolyon Harrison's 8-year old Classic class record (Steve Wilkinson)
---
RAMSAY'S BO'NESS DOUBLE
12/09/2022

With the disbanding of the Bo'ness Hillclimb Revival Club, Bo'ness Sporting Automobile Club sprang into being earlier this year and in double-quick time resurrected the meeting that celebrates the inaugural round of the British Hillclimb Championship back in May 1947.
The battle for FTD on Saturday was fought out between the Ramsay family and Angus Buchan. Buchan got in amongst the Ramsays with his ex.Chris Cramer 2-seater Terrapin to finish third whilst during their 'family feud' in the Peter Locke Memorial class Jock, driving his well-known orange Manta, led home the Vauxhall Nova of sons Paul and John to set FTD. On Sunday there was additional competition for top honours. Jock Ramsay capped his week-end with another FTD and the day's only sub-19sec run, but this time it was Colin Mackinnon that took second overall in his Porsche 911RS while Graham Millar grabbed third FTD in his rally spec. Escort-Vauxhall Mk2.
Chris Chilcott's late arrival on Saturday didn't stop the Frazer Nash driver from setting the best Vintage time and he repeated his performance on Sunday. Scott Goodfellow took back-to-back wins in the Terrier Mk 2 which he drives to meetings, netting the Jimmy Gibbon Trophy for the best time set by a Bo'ness Historic Vehicle.
Roger Deans again delighted the crowds with his Formula 5000 Lola T142, which he ran on open pipes. For southern visitors, the sight and sound of this beast charging up the hill must have alone been worth making the journey north.
The BSAC team had done a splendid job in putting the meeting together, Vernon Williamson and Kenny Baird in particular working tirelessly in the preceding months to get the event to the start line.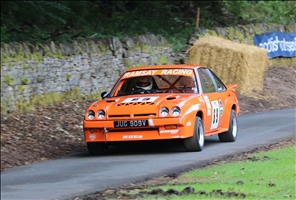 Jock Ramsay set FTD on both days (Steve Wilkinson)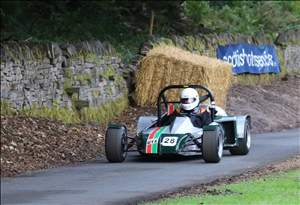 Angus Buchan wheeled out the ex.Cramer Terrapin for third overall on Saturday (Steve Wilkinson)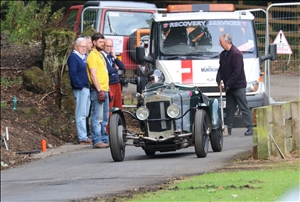 Chris Chilcott's Frazer Nash set the Vintage pace (Steve Wilkinson)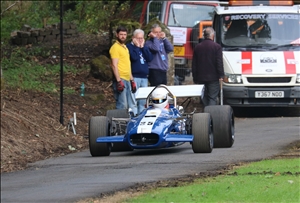 Roger Deans' Lola F5000 on open pipes was a crowd pleaser (Steve Wilkinson)
---
SKETCHLEY'S AINTREE
05/09/2022

Glyn Sketchley, driving his Force PC with its 1.3 turbo Suzuki engine, took FTD at Liverpool MC's Aintree September sprint. The event was run in excellent conditions but suffered from a dearth of entries. However, the plus side was that competitors got their money's worth with a considerable number of runs on offer. Even by lunch time, the club had managed two practice and three timed runs and after the break a further six runs were available, although many competitors decided to call it a day as the temperature dropped and only the novices were improving their times.
Two class records fell, the first at the hands of Paul Gorge, who already held the Standard 2-litre Saloon record in his Citroen C2 VTS, but managed to twice break his record in the morning session carving off a total of 0.24sec. The second record went to Ian Butcher, driving his Honda Integra in the Roadgoing 2-litre class. Butcher had already equalled Fred Currell's record, set back in 2014 in his Golf GTi. On his third run clipped off another 0.07s before loading up and heading off before the afternoon session.
It was a trying week-end for the timekeepers. Overnight, their van had been broken into and all the PCs were stolen. The back-up van was able to bring replacements but they had further problems during the second timed runs when a 'tank slapper' off the start-line by Michael Skidmore's Westfield wiped out the 64 foot beam.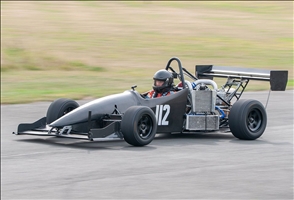 Glyn Sketchley set the Aintree pace in his turbo Suzuki powered Force (Steven D'Cruze)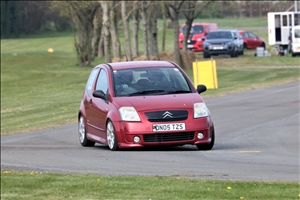 Paul Gorge set the first class record in his Citroen C2 ... (Steve Wilkinson)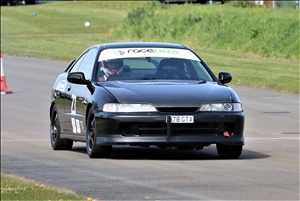 ... followed by Ian Butcher in his Honda Integra (Steve Wilkinson)
---
GREAT GURSTON DECIDER
31/08/2022

In a Championship finals weekend that saw some of the fastest times seen at the BARC Southwest Centre's club events during 2022, the outcome of the Turbo Dynamics Gurston Down Championship couldn't have been closer. After a season in which both drivers ran inside their class target times on virtually every run, Clive Stangle finally got the nod in his Mitsubishi Evo over the Mini of 1998 Gurston champion Stephen Wareham. With both drivers having scored 154 points, the outcome was decided on a tiebreak, with Stangle having the higher number of dropped scores. Both drivers had had an impressive season. Stangle was denied a class win on only four occasions, each time when Stephen Moore wheeled out his roadgoing Mitsubishi. Wareham not only remained unbeaten, but also reset his class record no less than five times during the year. But with Stangle scoring at every round, Wareham's non-appearance for the four April rounds due to Covid would prove a vital factor in the final outcome.
Third overall in the series was a driver that would not only make his mark in the class-based Gurston Championship, but also in the Top Ten Challenge, decided by the run-offs at the end of each meeting. Ben Bonfield had screwed the maximum out of his little 1-litre Jedi all year and despite missing the four Championship rounds at the June weekend, produced a late-season string of runs inside target to clinch third overall in the series. Tied on points behind him were Tony Wiltshire and Mazda man Richard Morton, whose two class wins at the end of the season were enough to displace his MX5's co-driver Chris Burch. Once again it was down to a tiebreak to decide the Wiltshire/Morton outcome, which fell in favour of Morton. Burch, who had held second overall for much of the season, ended up being bumped out of the top six by a single point at the hands of Fyrth Crosse in the ex.Mike Wilds F3 Ensign.
Wiltshire, on the other hand, reigned supreme in the Top Ten Challenge, clinching a second successive title in the Ralt-Peugeot RT34 in which he'd earned the first of his four Challenge crowns back in 2007. (His second had been won in the ex.Tony Marsh Gould-Opel V6 GR55, a car now in the hands of Bugatti ace Ed Burgess). Despite being beaten in Saturday's shoot-out by Andrew Forsyth on his first Gurston appearance since March, when he had twice beaten Wiltshire in his 1400cc OMS-Suzuki, the only possible threat to the Ralt driver's grasp on the title on Sunday would come from Ben Bonfield, and only then if Wiltshire finished well down the field. In the event, the unfortunate Bonfield broke the Jedi's gearbox during his winning class run and despite qualifying third for the run-off, was forced to withdraw, handing the title to Wiltshire.
However Bonfield's runner-up spot in the Challenge was safe ahead of a delighted Paul Crute, climbing up through the field in his spectacular OMS-Jaguar V6 to grab third place by a single point from another tie, this time between Forsyth and the giant-killing Caterham-Hayabusa of the enterprising Steve Holland, who got the tie-break nod for fourth place. In sixth place was former triple Gurston champion Mark Crookall, who had sold his MX5 to the Burch/Morton duo and enjoyed a great single-seater debut year in his 1-litre OMS-Suzuki.
But it was not the top run-off contenders that set the overall pace at Gurston's 2022 finale. Making his first visit to Gurston since 2019, Tim Elmer set FTD in his Dallara-TKD YV8 in 29.59s, the best time set at a Gurston club event this year and three hundredths clear of Wiltshire's Sunday run-off qualifier. With the return of Tom New and Duncan Barnes in their svelte Norma sports libre car, its 2.1-litre Honda engine now turbocharged, New took a break from running Wallace Menzies' British Championship-leading Gould GR59 to set third FTD on 29.86s.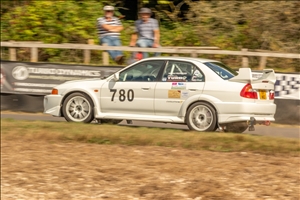 Clive Stangle won the Gurston Championship on a tie-break (Steve Lister)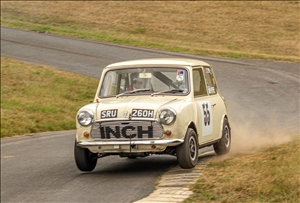 Second overall was a record-breaking Steve Wareham (Steve Lister)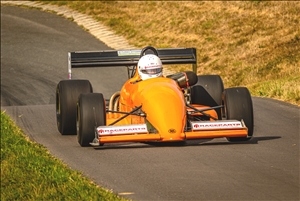 Tony Wiltshire secured a fourth Gurston Challenge title (Steve Lister)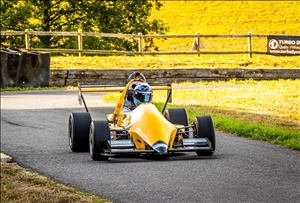 Ben Bonfield - second overall in the Challenge and third in the Championship (Steve Lister)
---
THE EMPIRE STRIKES TWICE!
30/08/2022

Harewood's late August double-header began on the Saturday with a double celebration event. It marked the centenary of the BARC and the sixtieth anniversary of the first hillclimb at Harewood and drew a select band of Yorkshire Centre members. Held under blazing sunshine, the event proved entertaining and with the parades of personalities from over the decades, also provided quite a history lesson.
The parades featured many familiar names and faces from earlier Harewood events such as Pat Kenyon, Chris Seaman, Clare Thompson and Nicky Porter. Former British hillclimb champion Charles Wardle was present at the wheel of his Porsche 911, while Tim Thomson and Tim Wilson were both out enjoying themselves.
For the on-track action, Tom Weaver and his father Richard had brought along their recently acquired Empire Evo which, despite being five years old, looked as if it had just left the factory. It was the pair's first Harewood event in the car, Tom and the Empire proving unbeatable in the 1100cc class and underlining the new combination's supremacy with the driver's first ever FTD.
Amongst the day's entries the name of Bob Claxton, remembered for his exploits in modified Firenza and Special Saloon Skoda, stood out. Bob, who still owns both cars, was unable to get them ready in time so brought along his ModProd VW Golf. Rob Spedding celebrated his birthday with another class win in the rapid Vector Formula Ford. In the Classic Classes there were wins for Mike Haigh in his wonderful MG Lenham Le Mans Midget, Richard Jones in Les Procter's Elva Mk 7 and Jolyon Harrison in the fearsome F5000 Surtees TS8.
Sunday's Summer Championship meeting, round 7 of the Harewood Championship, featured not only 140 four-wheeled competitors but also 26 on two and three wheels. The day started well but unlike the previous day, afternoon clouds drifted over and the temperature plummeted.
Tom Weaver again attracted everyone's attention as he trimmed his PB and took another 1100cc Racing class win and, more impressively, his second FTD of the weekend. The motorcycle Top Ten run-off fell to Paul Jeffrey on his KTM with multiple class record holder Glyn Poole second on his Honda. Simon and Jayne Foster were the top sidecar outfit once again and made it into the run-off, finishing seventh.
Mike Geen, who had broken a driveshaft the day before, had the exhaust collapse on his Peugeot 205 after one too many short cuts over the kerbs in the Esses. Ian Butcher followed up Saturday's class win with another dominant performance in the Integra. Adam Riley failed to break his class record in the Honda, but his class win was enough to clinch back-to-back Harewood Championship titles – the Honda is now for sale!
An eclectic Classic Marques line-up saw 11 manufacturers represented. The Martorana brothers' Fiat 124 Spider Abarth was a delight to the eye while Brian Marshall's Marcos Mantula came complete with a stunning sound track. The class win went to Steve Lyle in his Porsche Boxster GTS 400, which he piloted to a new class record in his usual flamboyant style.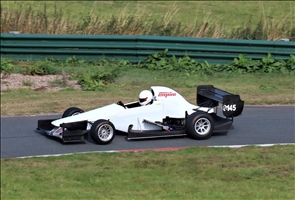 Tom Weaver claimed FTD each day in the newly acquired Empire Evo (Steve Wilkinson)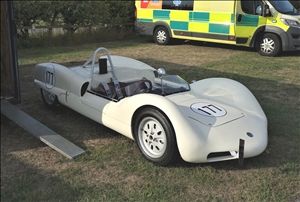 Leon Bachelier's Elva-Climax Mk6 - the car in which Tony Lanfranchi set Harewood's first ever FTD in September 1962 (Steve Wilkinson)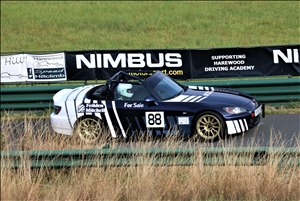 Adam Riley secured back-to-back Harewood Championship titles at Sunday's event (Steve Wilkinson)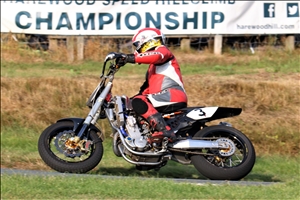 Top Ten motorcycle run-off winner - Paul Jeffery on his KTM (Steve Wilkinson)
---
TATHAM AND BICKLEY AT HAREWOOD
08/08/2022

At BARC Yorkshire Centre's Harewood Championship double header in early August, the battle for FTD was fought out each day between the 1100cc racers with the OMS Hornet of David Tatham emerging victorious on Saturday's event. Tatham took the lead on his first run with what would prove to be the class winning time and FTD. Stuart Bickley chased hard in his Jedi Mk4, closing the gap in the class and running to within a tenth of Tatham second fastest overall.
Two new records enlivened the class battles. The first came within the ever competitive Lotus 7 Club classes where Simon Rogers' Suzuki GSXR powered Caterham clipped nearly half a second off Simon Jenks' 2019 record. The other record to fall was in the 1400cc ModProd division, Neil Turner and the 16v Mini shaving a couple of tenths off Gavin Neate's record set last year in the Peugeot.
In contrast, Harewood Championship leader Adam Riley had one of those days. He pushed hard to break the class record but perhaps a bit too hard! Despite taking a commanding lead in the class, he couldn't crack the record.
54 drivers set new PBs, veteran Jim Johnstone's run standing out as he took the Classic Saloon and Sports car win in his TR6. Mark Leybourne equalled his PB in the Citroen Saxo on his first run, then lowered the figure on each of the three further runs. Of the Harewood newcomers, Stuart Samson had an incredible day. On his second practice run he managed to put his Mini on its side at Quarry. Damage was only slight and he shrugged off the incident in the afternoon, running faster on each successive climb.
On Sunday, the battle for FTD was again fought out by the 1100cc single seaters and this time it was Bickley that grabbed the lead on his first run, holding on to take not only the class win but also FTD. Saturday's winner Tatham had to settle for second place with Steve Owen third in his OMS 28.
Two more class records fell on the day, the first when Derek Kessell's Maguire Mini Cooper clipped over six tenths off his own Downton Motor Club class record. The other class record to go fell to reigning Harewood Champion Adam Riley in the supercharged Honda S2000. After a frustrating day on Saturday, Riley seemed to be more composed and set the new mark on his second run. He then lowered it again on his third and fourth runs to maintain his commanding lead in this year's Harewood Championship.
Once again, the pace of the meeting was maintained with no less than 60 drivers setting new personal best times. There were several eye-catching performances from Harewood newcomers; notably Dan Malkin and Graham Corker from the Lotus 7 Club classes. Bob Bellerby, Harewood regular and holder of two Harewood class records, made the switch to single seaters mid-season and has managed to bridge the gap from the roadgoing classes with aplomb. He twice reset his PB in the OMS 2000M as he became acclimatized to the car.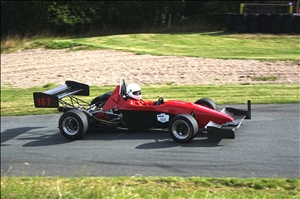 David Tatham took Saturday's FTD from Stuart Bickley ... (Steve Wilkinson)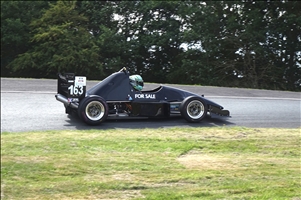 ... with Bickley retaliating the following day (Steve Wilkinson)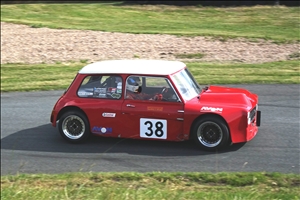 Despite being far from home, Saltash-based Derek Kessell was on record form in his Maguire Mini (Steve Wilkinson)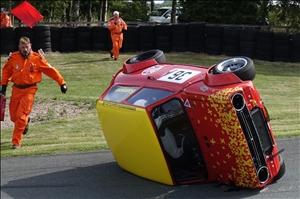 Stuart Samson survived this upset in practice and piled on the speed all day (Steve Wilkinson)
---
GURSTON TURNS UP THE HEAT
19/07/2022

The BARC (SW) Centre's July Gurston Championship double-header took place on the hottest weekend of the year so far and it was not only the leading contenders that took advantage of the conditions. The front-runners remained in charge, while several drivers made up for earlier non-appearances to charge up through the order, some at record pace.
Saturday's event was dogged by problems. No less than three cars caught fire during the morning's practice session, the resulting delays leaving time for only one practice run. Then during the afternoon's first timed runs, two cars had comprehensive accidents after crossing the finish line, although fortunately both drivers emerged uninjured. Both incidents entailed long periods of vehicle recovery and barrier repairs so with time running out, it was decided to dispense with the second set of class runs, although the run-offs for the motorcycles and the Gurston Top Ten Challenge both took place.
Never headed in his class, Turbo Dynamics Gurston Championship leader Clive Stangle remained on top form in his Mitsubushi Evo5, and with a bonus point on each of his three runs for running inside the class target time, he strengthened his grip on the class-based series as well as qualifying for the Challenge run-off each day. Chris Burch hung on to second overall despite being outgunned on both Sunday runs by co-driver Richard Morton in their MX5. Storming up the Championship order to level on points with Burch was Ben Bonfield. Well in control of the ever-competitive 1100cc Racing class all weekend, the Jedi-Suzuki driver was another to score a bonus point on every run. Having missed a few earlier rounds, charging up the list to shadow Bonfield and Burch by just two points was 1993 Gurston Champion Stephen Wareham in his Mini. Another to bag a string of bonus points – which he's earned on every round he's contested this year – on Saturday the hard charging Mini driver also shaved a hundredth of a second off the 1400cc Roadgoing record that he set back in March.
Cavendish Ships Stores Gurston Top 10 Challenge leader Tony Wiltshire remained in charge of the series, qualifying top and winning each day's run-off in his Ralt-Peugeot RT34, a 30.09 FTD to win Sunday's shoot-out the icing on the cake. It certainly looks as though a fourth Challenge title could be on the cards after August's finale, but Ben Bonfield is doing his best to prevent that. Saturday's run-off yielded just fourth place for the Taunton driver, as another stirring drive from Caterham-Hayabusa ace Steve Holland grabbed second place from a revitalised Paul Crute in his splendid OMS-Jaguar V6. But Bonfield came through for second place on Sunday to edge out Holland. Making steady progress and now lying third overall in the series behind Bonfield is 3-times Gurston Champion Mark Crookall, the former Mazda driver in his first single-seater year in the OMS-Suzuki.
Aside from Gurston's championship runners, the Caterham and Lotus 7 Club contenders put on their usual entertaining show taking no less than four records among their six different classes. Simon Rogers was the star of their particular show, snicking a hundredth off his own record on Saturday in his Caterham-GSXR before deftly removing another quarter-second the following day. Elsewhere, Stephen Moore lowered his record in the over 2-litre Modified Production class aboard his Evo 6, but he was fortunate that Damien Bradley was not in the class, the Subaru Legacy driver having opted to run with the BARC Connaught Speed Championship contenders. In demolishing the record for that division he ran, unofficially of course, two tenths inside Moore's new ModProd mark. The biggest improvement on a class record came from William Hunt, who on Saturday chopped two seconds off his Welsh Sprint/Hill record in his Sierra. Unfortunately, this was one of the two runs that came to an abrupt end just after the finish line.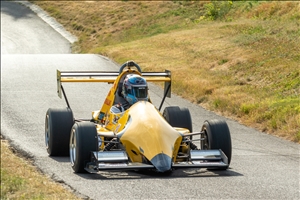 Ben Bonfield is posting a strong challenge in both Gurston series (Steve Lister)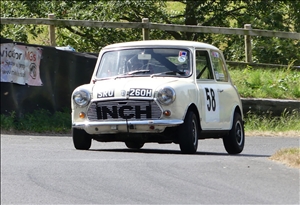 Former champion Steve Wareham moved up the order at record pace (Ian Beard)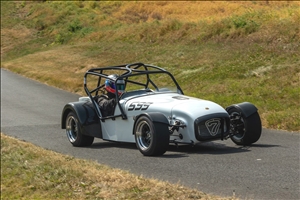 Class records fell to Simon Rogers each day (Steve Lister)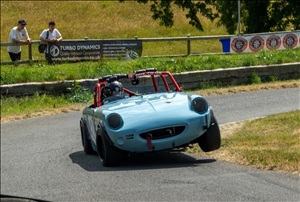 Ben Rolls three-wheeled his way to two MG Car Club class wins (Steve Lister)
---
RECORDS FALL AT BARBON
18/07/2022

As in the rest of the country, wall-to-wall sunshine was forecast for Barbon Manor's July 16 club event run jointly by Kirkby Lonsdale and Liverpool MCs. Thankfully for the large crowd of spectators, during the morning there were occasional clouds to take the edge off the heat. The edge came off the track action too, as there were several interruptions during practice due a timing glitch. When it was fixed the event ran smoothly, although the time lost left room for only two practice runs instead of the usual three.
But with three competition runs in the afternoon, no less than four class records fell and another was established. First into the books was the Clio of Jonathan Birrell in the 2-litre Standard Road Car class. He trimmed another couple of hundredths off on his second run only for his father Robbie to shave off another tenth and take the lead. On his third and final run Jonathan struck back to set the final record and take the class win.
Driving his familiar supercharged Honda S2000, current Harewood championship leader Adam Riley slashed nearly six tenths off his own record in the over 2-litre Production class on his first class run, his best of the day. Simon Butterworth, like Riley, also broke his own record on his first run, this time in the over 2-litre modified Sportscar class at the wheel of his Porsche Boxster. The final class record to fall was in the 1400cc Standard Saloon Car class where Phil Howarth clipped 0.14 seconds off his own standard on a third run charge in his MG ZR 140.
The battle for FTD was resolved during the first timed runs. Anthony Wood took the initial lead in his Force PT. Then his brother Robin moved ahead, only for Jim MacDiarmid to grab the lead in his Force C. The Woods then squabbled over second place with Robin just pipping Anthony. But on his third run MacDiarmid not only increased his lead but, like the Wood brothers, set a new PB, running sub-24 for the first time to set FTD in 23.87s.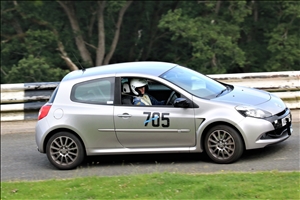 Jonathan Birrell was the first to rewrite the record books in his Clio (Steve Wilkinson)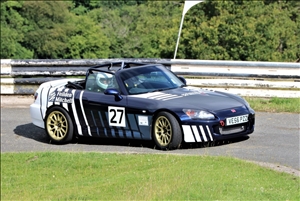 Harewood ace Adam Riley was also on record pace (Steve Wilkinson)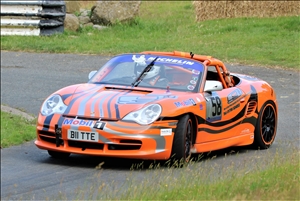 Simon Butterworth gets the Boxster out of shape on the way to a new record (Steve Wilkinson)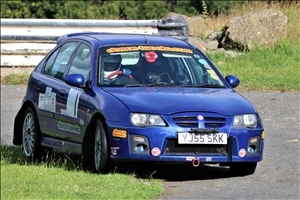 Phil Howarth, the day's final record breaker (Steve Wilkinson)
---
RILEY EXTENDS HAREWOOD LEAD
04/07/2022

With the British Hillclimb Championship 'in town', the entry for Harewood's home championship round on 2 July, the day before the BHC event, enjoyed a huge boost. It also led to four class records falling under the onslaught of the British and BHC Cup contenders.
Andrew Griffiths started the record breaking when he rewrote his 1700cc ModProd Kitcar record, which dated back to 2009. Richard Spedding at long last reset the 1600cc Racing Car standard, consigning Jos Goodyear's 2012 record to the history books then, with TKD YV8 power aboard the GWR Raptor, Jonathen Varley continued to unleash the car's potential to finally grab the 2-litre Racing Car record before Wallace Menzies clipped over a second off his over 2-litre record, setting a 47.97s FTD in the process. The final record breaker among the BHC contingent was Nicola Menzies, who lowered her Ladies hill record, set two months previously, to 51.94s in the Gould-NME.
Only one of the Harewood Championship contenders broke a class record as defending hill champion Adam Riley, driving his supercharged Honda S2000, sliced a tenth off his own record in the over 2-litre 2WD Roadgoing class, although he had to come from zero to hero after a big grass-cutting moment at Quarry on his first run. The record meant that Riley would extend his lead in the points table.
It was just like the old days at Harewood with a bumper entry in the Formula Ford class, 16 drivers battling it out with hill specialist Rob Spedding coming out on top. Lotus Elise S1s dominated both the 'non-ferrous 1800cc Road Car and 2-litre Production Modified classes as David Leach and Tracey Wise took notable wins.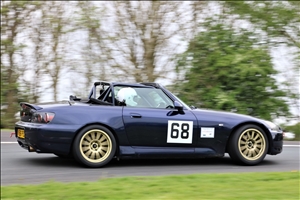 Adam Riley was on record form to extend his Harewood Championship lead (Steve Wilkinson)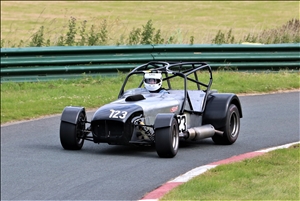 Andrew Griffiths broke his 13-year old Harewood class record (Steve Wilkinson)
---
GRAHAM GRABS GOLD AT AINTREE
26/06/2022

2019 British sprint champion John Graham set the outright pace at Liverpool Motor Club's Aintree sprint on June 25th on a day of decidedly mixed weather. With two practice and three timed runs before lunch in fine sunny weather, only fourteen of the 76-strong field improved during the three afternoon runs held, at times, in monsoon conditions!
Eve Whitehead's OMS-Kawasaki 2000M led the way after the first timed runs, but Graham, driving in his first event with his championship-winning Gould-NME GR55B since a recent hand injury sustained while working on his farm, surged past to take an unchallenged lead on run two. Eve settled for second FTD, chased by fellow 1100cc racing class runner Shaun Crouch, who took third FTD in the RBS 8A originally built and run by Eve's late father Barry.
Battle of the day in the classes came amongst the 2-litre standard saloons where two Renault Clios with three drivers kept spectators entertained. Jonathan Birrell took the lead, only to be relegated to third place by David Goodlad and then by Robbie Birrell. Sharing his son's saloon instead of driving his usual Exige V6, Birrell Sr's lead was unassailable. Between the showers on the fifth run Jonathan was quickest of the three, but could only climb up to second place.
The Caterham and Lotus Seven Club Classes provided the greatest number of runners and their well organised drivers arrived on the line in a timely and numerical sequence. PBs abounded as Ian Jones, Robert Jacobs, Jeremy Davies and Shaun Elwell grabbed the class wins.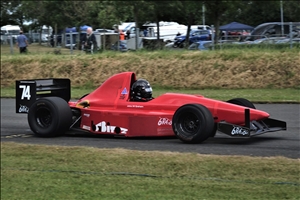 Jon Graham returned in his Gould-NME to take the win (Steve Wilkinson)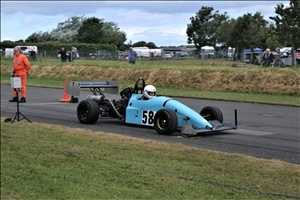 Eve Whitehead leaves the start on the way to second FTD (Steve Wilkinson)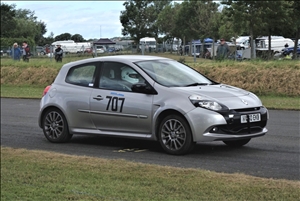 Robbie Birrell won a close Clio tussle (Steve Wilkinson)
---
MOORE SETS THE PACE AT SUBDUED GURSTON
23/06/2022

Gurston Down's third double-header hill championship weekend of the year on June 18/19 began on a sad note when, towards the end of Saturday's first afternoon runs, motorcycle competitor Jim Goddard collapsed in the top paddock. Gurston's paddock marshals, on-site doctor and paramedics dealt with the incident until ambulances, an NHS doctor and the Air Ambulance arrived but sadly, the fight to save Jim's life ended later in Salisbury hospital. Everyone's thoughts were with his friends and family, and the meeting was abandoned at the halfway point.
This meant that one Gurston Championship round and one Challenge round were lost, although this was no problem for Championship leader Clive Stangle who, despite being denied the over 2-litre Roadgoing win on Saturday by Stephen Moore's similar Mitsubishi Evo 5, remained firmly in the series lead having led the way throughout on Sunday and taken bonus points for beating the class target time on all three runs. Ben Bonfield and Tony Wiltshire had been chasing Stangle hard at the conclusion of April's rounds, but with neither single seater driver present this weekend, MX5 driver and Sunday's class winner Chris Burch seized the advantage to move up to second overall on the series table ahead of the similarly advancing David Nutland, up two places in his Mini.
Not only Stangle but Stephen Wareham scored a maximum on all three runs over the weekend, just as he'd done to lead the series after the opening rounds in March, but the 1998 champion still has work to do in his Roadgoing Mini. Having missed the four April rounds he's faced with a climb back up from sixteenth place on the table.
In the absence of Challenge series leaders Wiltshire and Bonfield, not to mention the third placed Murray Wakeham and the fourth placed Andrew Forsyth, the door was open for other drivers to make their mark on the run-off based section of the championship. Coming off best was Mark Crookall who, after bringing his OMS-Suzuki home in third place in the run-off, moved up to fourth place on the table, displacing the absent Forsyth. With single seaters filling the first five run-off placings, Jim Herbert's Mitsubishi Evo 5 was first saloon home, tying for fifth with the last of them, Adrian Lewis's Empire-Suzuki. A fine performance in his Caterham-Hayabusa by Steve Holland netted second place in the run-off after running second FTD all day. He also moved up a place to seventh in the Challenge.
Out front throughout was James Moore. A clear run-off win by almost a second was also FTD, beating his qualifying time by a hundredth with a 31.37. Unfortunately, having missed the first round with mechanical problems and not competed thereafter, this was the first round that the Empire-Suzuki driver had been able to contest in a year of what will in any case be limited participation, so he will be unable to mount a challenge on the series leaders.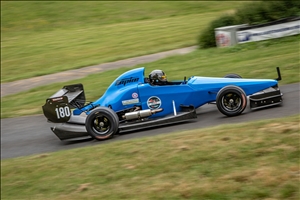 James Moore won the run-off with FTD in his Empire (Steve Lister)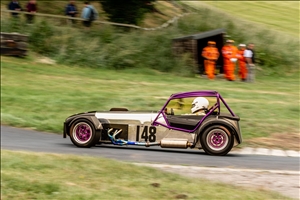 Steve Holland took second FTD in his Caterham-Suzuki (Steve Lister)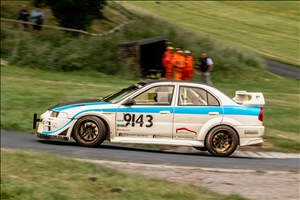 Jim Herbert's Mitsubishi was first saloon home in the run-off (Steve Lister)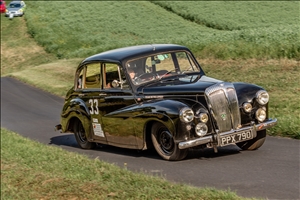 Unusual hillclimb car - Peter Baker's 1954 Daimler Conquest 'Doris' (Steve Lister)
---
BLUSTERY BARBON
12/06/2022

Barbon Manor in June should see wall to wall sunshine, but on arrival at the Cumbrian venue for the Liverpool MC/Kirky Lonsdale MC Regional Championship meeting on 11 June the wind was ripping through the valley and clouds filled the sky. Despite occasional sunshine it would remain cold, but the meeting started promptly at nine fifteen with two practice runs and the first timed run before the lunch break, followed by two more timed runs in the afternoon.
The Classic and Period cars provided entertaining battles. Andrew Webber led the Classics throughout in his Elan Plus 2, extending his lead after lunch with a new PB, with former champion circuit racer Steve Cole running second in his Ford Lotus Cortina Mk 1. In the Period Road Car class, Keith Beningfield's screaming supercharged MG TC led from the start as Mark 5 Bucklers, in the hands of Keith Thomas and Barbon regular Graham Curwen (who also drove his FF Van Diemen RF91) battled for second spot with Curwen's immaculately restored car getting the verdict.
In the class for Roadgoing sports cars over 2-litres, reigning Harewood champion Adam Riley, his Honda S2000 supercharged for this year, chopped over half a second off the class record on his first run and lowered it by a further tenth after lunch. He looked set to make it three in a row but his third run ended in a 'rotational delay' at Lafone Hairpin. In Modified Production saloons over 2-litres Chris Edwards' 500bhp, 4WD, 1.8t Mazda 323 GFX closed in on his PB on his first two runs before running sub-26 for the first time, shattering Richard Hargreaves' record set 12 years ago.
Jim MacDiarmid's Hayabusa powered Force PC looked set for FTD initially, but the battling Wood brothers in their smaller Force-GSXR PT started to close in. Anthony Wood got to within sixteen hundredths of MacDiarmid's time on the third runs, before his brother Robin took the lead by a couple of hundredths. The last car on the hill, MacDiarmid was marginally ahead into the fast Richmond sweeper and maintained his lead to the end, snatching FTD on a last ditch effort.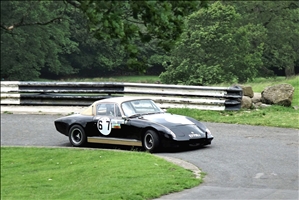 Classic class pacemaker Andrew Webber attacks Lafone Hairpin (Steve Wilkinson)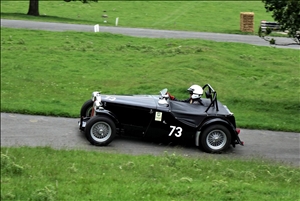 Keith Beningfield heads for the line in his supercharged MG TC (Steve Wilkinson)
---
HAREWOOD VARIETY
09/06/2022

With a superb entry, Harewood's Classic and Vintage Meeting on 4 June looked set to be an idyllic day out in Yorkshire for the bumper crowd. Despite the initial cold and cloudy weather, things warmed up as the day went on.
The Vintage FTD went to the Frazer Nash Norris Special of Julian Grimwade, a car well known as one of the stars of the Yesterday Channel's 'Secrets of the Transport Museum' documentary series. Patrick Blakeney-Edwards was second fastest in his Frazer Nash Super Sports, while Nigel Dowding was the only Vintage runner to break their class record. In the Pre-1941 Racing Car class Jonathan Giles stole the show in the family Morgan GN JAP, aka Salome, a car famous for its head-to-head dices with Bentleys in the '60s and '70s.
The Classic FTD was closely fought and Anthony Wallen came out on top in his Lotus 69 F3, from David Hampton's Formula Atlantic Lotus 69. Andy Walker's MGB Roadster was the only Classic runner to break their class record. In the Austin Healey class Stephen Casson took the win in his pretty Sebring Sprite while Paul Barker grabbed second in his Jensen Healey with Richard Mason third in his 'Big Healey'. The Jaguar Drivers Club class went as it did last year to Haydn Spedding in his revitalized E-Type. In Pre-1973 Classic Saloon class, a variety of Minis filled the top six but Jonathan North fought back to take the win in his modified version.
For the following day's Jim Thomson meeting the weather forecast proved pretty accurate as rain showers swept across the hillside throughout the day. At times the track looked more like a river and the first timed run before lunch settled most of the class winners. After that it was pot-luck whether you got a dry or wet track under your wheels.
FTD went to the Radical PR6 of John Prickett whose pre-lunch charge remained unbeaten. Defending Harewood champion Adam Riley continued his early season dominance and managed to lower his own class record in a pre-lunch blitz with his supercharged Honda S2000. It was just like the old days of Harewood Formula Fords as six drivers battled for the win. Class record holder Rob Spedding grabbed the lead but James Harris cut the deficit by over a second on his last run.
The Paul Matty Lotus classes were thwarted by the afternoon rain as with just the first two runs to count they all opted to head for home. On track Ian Stallard took the Roadgoing class in the family Lotus Elan while in the Racing Car class Anthony Wallen took another win in his Lotus 69 F3, David Gidden's glorious Lotus 23 running second ahead of a plethora of Lotus 69s. In the Morgan class Simon Baines fought back for third on the first run, snatching the lead on the fourth set to demote day-long leader and class record holder Steven McDonald to second.




Tony Wallen and his Lotus 69 took the Classic FTD on Saturday and the Paul Matty win the following day (Steve Wilkinson)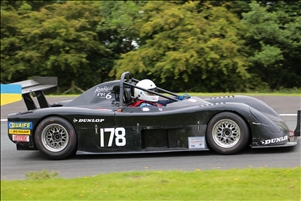 John Prickett set the outright pace on Sunday in his Radical PR6 (Steve Wilkinson)
---
British Sprint championship live scoring/timing
24/05/2022
Following a successful trial the SBD Motorsport UK HSA British Sprint Championship is making available accurate scores and run off qualifying positions in near real time. It provides updates for all categories, bonus scores and overall championship positions.
VIEW RESULTS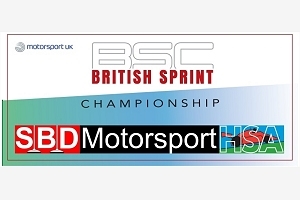 ---
NEW CHAMPIONSHIP LEADERS AT GURSTON
20/04/2022

With neither series leader present after Gurston Down's opening hill championship double-header in March, new names topped both the Championship and Challenge tables at the second weekend of competition on April 16/17.
3-times Gurston Top Ten Challenge winner and defending champion Tony Wiltshire mopped his brow in mock relief as he returned down the hill in his Ralt-Peugeot during Sunday's event. The man who had previously climbed Gurston in the low 28s had twice broken the half-minute barrier that for several frustrating seasons had then proved elusive. His two sub-30 runs came during each qualifying run for the Cavendish Ships Stores Top Ten Challenge run-off and in the shoot-out itself he could only manage 30.66, although with FTD and the run-off win on each day of the BARC SW Centre's second double-header Championship weekend of the year, he'd done enough to take the lead in the Challenge series. He knew only too well, though, that with Andrew Forsyth not present, the man who last month had led the way with two sub-30sec runs of his own could well stage a come-back with six rounds still to run.
Stirring on-the-limit motoring by Ben Bonfield thrust his diminutive 1-litre Jedi-Suzuki into the 30sec bracket for the first time on Sunday, grabbing a decisive second place overall on the Challenge table with two runner-up run-off finishes over the weekend. Although edged out of a podium finish by Rob Capper's ex.Ryder Empire Wraith-Suzuki on Saturday, Murray Wakeham made up for it with third place in Sunday's shoot-out aboard his ex.Summers OMS-Suzuki. Adapting well to single-seater motoring and close behind Wakeham each day was former triple Gurston champion in the parallel class-based series, Mark Crookall. Having this year swapped his successful Mazda MX5 for an OMS-Suzuki PR, the hard trying Crookall shrugged off a spin on his opening class run to qualify for Sunday's run-off and then clock a fine 31.50.
In the Turbo Dynamics Gurston Down Championship, Stephen Wareham was another series leader to lose out, with Covid to blame for his non-appearance. After having chased Wareham hard for the Championship lead in March, Clive Stangle stepped in with his Mitsubishi Evo 5 to take the top spot on the table with four class wins, each earning the extra point for beating his target time for the over 2-litre Roadgoing Production class. The flying Bonfield blitzed his target times for the 1100cc racing class on each of Sunday's class runs, which elevated him to second overall on the Championship, as well as the Challenge, table. And despite losing out on total points due to low class numbers (with just two starters), Wiltshire had finally found sufficient pace to earn three bonus points over the weekend, enough to move the Newton Abbot driverinto third place on the Championship table.
A single point behind and now tied for fourth place are Chris Burch and David Nutland. Driving the MX5 he shared with Mark Crookall in previous seasons, Burch did not have things all his own way as his co-driver for this year, newcomer Richard Morton, turned the tables on his mentor on Saturday by snatching the overall Mazda class win after pressurising him into a second run spin. Gurston Mini maestro Nutland, too, came under fire on the Sunday when he had to concede the overall 1400cc Roadgoing win to a delighted Piers Thynne, who scored the first victory for his immaculate Austin Cooper S.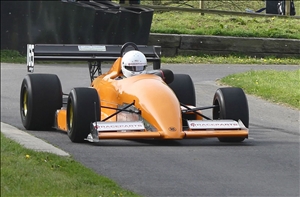 A double FTD and the Challenge lead for Tony Wiltshire (Ian Beard)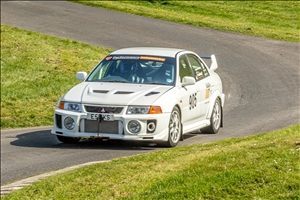 Clive Stangle took over the Championship lead with four runs inside target (Steve Lister)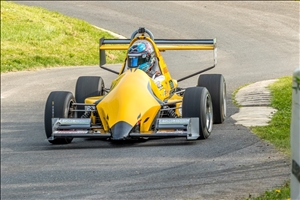 The flying Ben Bonfield left Gurston holding second place in each championship (Steve Lister)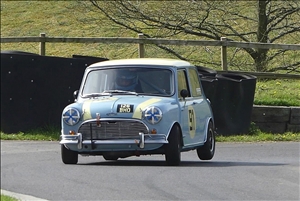 Piers Thynne three-wheeled to victory over Championship chaser David Nutland (Ian Beard)
---
WAREHAM AND FORSYTH TOP GURSTON OPENER
30/03/2022

With four class record breaking runs, Stephen Wareham led Gurston Down's Turbo Dynamics sponsored home championship after the first four rounds at BARC Southwest Centre's opening double-header weekend. The parallel Top Ten Challenge, backed by Cavendish Ship's Stores, saw Andrew Forsyth lead the way after a run-off win each day.
Wareham's 1970 roadgoing Mini, running the same engine and subframe with which he won the Gurston title in a Cooper S as long ago as 1998, took a clear lead by virtue of bonus points for each record run plus maximum points each time for leading the class on his four class runs, each a Championship counter. Although edged out of the over 2-litre Roadgoing Production lead each time – and of a second class win by a hundredth – by Stephen Moore's Mitsubishi Evo 6 on Sunday, Clive Stangle ended the weekend on a Championship second place overall in his Evo 6. After heading the well supported 1100cc racing class on all but one run, double class winner Murray Wakeham ended the weekend with joint third overall on the Championship table in his ex.Summers OMS-Suzuki together with Dan Friel, also a winner each day, and his fellow Honda Civic driver Russell Davis, who had swapped the 2-litre Roadgoing class lead throughout the weekend.
It was particularly appropriate that Forsyth took both Challenge run-off wins in his OMS-Suzuki CF04 as his late father John, a popular figure not only at Gurston Down but in Southwest motorsport in general, would have celebrated his birthday that weekend. Doubly appropriate, as with FTD each day, on Sunday Andrew scored the only two sub-30 sec runs of the weekend. Try as he might, defending Challenge champion Tony Wiltshire, struggling with a lack of grip, failed to break the half-minute barrier and had to play second fiddle to Forsyth all weekend.
Currently in third place on the Challenge table behind Wiltshire lies Southwest Jedi ace Ben Bonfield, although the former Mini driver's third place in Saturday's run-off was usurped on Sunday by the hard charging Steve Holland in his Caterham-Hayabusa, who humbled a horde of single seater drivers with a personal best time in the run-off despite a dramatic spin over the finish line. After mechanical problems had left him trailing the field with zero points in Saturday's run-off, a podium finish on Sunday left Holland with fifth place overall on the Challenge table behind Wakeham's OMS.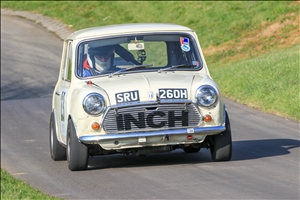 Stephen Wareham led the Gurston Championship after a record-breaking weekend (Steve Lister)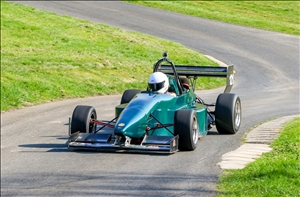 Andrew Forsyth - FTD both days and current Challenge leader (Steve Lister)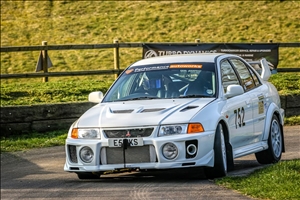 Clive Stangle - second overall in the Gurston Championship (Steve Lister)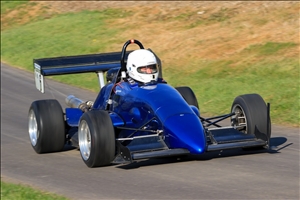 Murray Wakeham - joint third overall in the Championship and a double class winner (Steve Lister)
---
Cadwell & Snetterton removed from 2022 British Sprint championship
20/02/2022
Unfortunately the Cadwell Park and Snetterton rounds of the 2022 SBD Motorsport UK HSA British Sprint Championship have had to be removed. The updated regs and a bulletin can be found on the
regs page
.
The events at Cadwell and Snetterton are still scheduled to take place and will be rounds of other championships.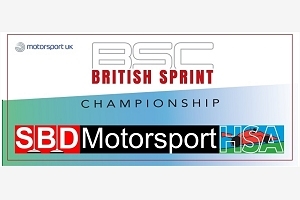 ---
Registrations for the 2022 SBD Motorsport UK British Sprint Championship open
15/01/2022
Registrations for the 2022 SBD Motorsport UK British Sprint Championship are now open. The final regulations have been published, following the issue of a permit.
Details can be found on the
Regs page
.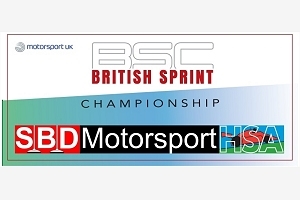 ---
The Pre-94 Formula Ford Register Challenge
12/01/2022
The organisers of the 2022 Pre-94 Formula Ford Challenge have announced the dates of this
series:

Date Venue Event Club
July 16th Gurston Down Gurston FF Fest BARC (SW)
July 17th Gurston Down Gurston FF Fest BARC (SW)
Aug 6th Loton Park Pre-94 FF Hill Climb HDLCC
Aug 7th Loton Park Pre-94 FF Hill Climb HDLCC
Oct 8th Curborough Pre-94 FF Sprint HSA
Oct 9th Curborough Pre-94 FF Sprint HSA

If you would like to learn more about the planned double header weekends, or wish to be added
to the Register, please contact Charlie Reilly via charlie.reilly@sky.com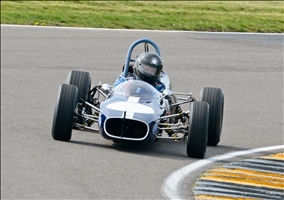 Les Buck's Pringett at Anglesey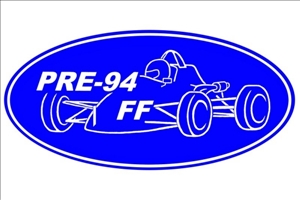 The Pre '94 Register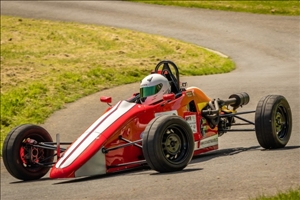 Richard Weaver's Van Diemen at Gurston (Steve Lister)
---
2022 SBD Motorsport UK HSA Sprint Leaderschampionship registrations open
12/01/2022
Registrations for the 2022 SBD Motorsport UK Sprint Leaders Championship are now open. The final regulations have been published, following the issue of a permit.
Details can be found on the
Regs page
.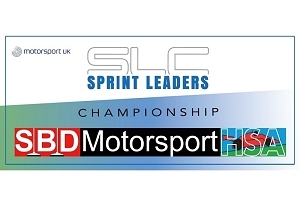 ---
2022 Triple M/Pirelli HSA Speed championship registrations open
02/01/2022
Registrations for the 2022 Triple M/Pirelli HSA Speed Championship are now open. The draft regulations have been published but these and the calendar may undergo changes until a permit has been issued.
Details can be found on the
Regs page
.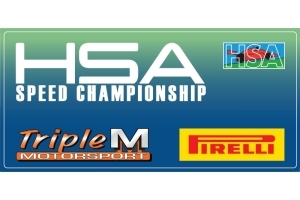 ---
Back to Top