About the Hillclimb and Sprint Association
The Hillclimb and Sprint Association is the leading club for competitors, spectators, officials and enthusiasts of the sport of Speed Hillclimbing and Sprinting in the UK. Its aims are to represent the interests of all those involved (competitors, spectators, organisers and governing bodies) and to attract & support new entrants into the form of motor sport, which is arguably one of the cheapest ways to compete in motor sports today.

Run by members for members, with no employed staff, the HSA publishes Speedscene magazine, the only journal in the UK dedicated to Hillclimbing and Sprinting, runs a popular Speed Championship at venues across the UK and maintains a dynamic and comprehensive web site covering all aspects of the sport.

Membership of the HSA has many advantages:

Speedscene magazine delivered to your door 5 times a year
A comprehensive web site resource of reports, news and information
Invitations to compete at many club events throughout the UK
Members can enter the HSA Speed Championship
Occasional social meetings and test days
Access to an active committee, most of whom compete regularly & two who sit on the MSA Speed Committee, for guidance and assistance





Chairman, Les Buck

Speedscene & Web Site Editor, Chris Bennett

To apply for membership just go to our
membership page
where you can join on-line or by post.
You can view the HSA's latest accounts (y.e. 31/10/2012) as
here
.
You can download the minutes of our most recent AGM
here
.
A copy of the Association's rules is available for download
here
.
You can view the HSA's Privacy Policy
here
.
DATA PROTECTION:
The HSA is registered under the Data Protection Act with Registration Number Z3423949. Further details can be found by visiting the
Data Protection Public Register
web site.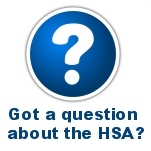 NOTICE:



These are the terms and conditions ("the terms") governing the use of this website ("the Website") which is wholly owned by The Hillclimb and Sprint Association Ltd (HSA). These terms apply to each user and/or visitor to the Website and are governed by English law.

PROPRIETOR AND PROPRIETARY INFORMATION

Information on this Website is the property of the HSA. The materials contained in this site are protected by copyright law. The contents of the Website are available to any user and/or visitor for personal reference only and may not be reproduced in any manner whatsoever either in whole or in part without the prior permission of the HSA, its authorised agents or representatives.

The HSA reserves the right in its absolute discretion:

(a) to add to or remove any material from the Website or to amend, alter, redesign or change anything contained in or on it at any time; and

(b) to monitor, suspend, revoke, or otherwise limit access to the Website at any time.

NO WARRANTIES

The use of this Website is at the visitor's or user's own personal risk. The HSA does not warrant the content, accuracy or veracity of any material or other information on the Website nor does it warrant that the Website is free from errors, faults, viruses or other computer or data-corrupting or data-damaging material.

The Website contains links to other sites or addresses on the web. External sites are not part of the Website and do not belong to the HSA. The HSA does not approve or endorse other websites nor is it responsible for their contents.

Descriptions of, or references to, products, services or publications within the Website do not constitute or imply their endorsement or recommendation in any way by the HSA. No reference in the Website to any specific product, process, or service by trade name, trademark, manufacturer, or otherwise, shall be used for advertising or product endorsement purposes.

EXCLUSION OF LIABILITY

To the maximum extent permitted by law the HSA excludes liability for any loss, claim, damages or any special, consequential, exemplary or punitive damages (whether direct or indirectly incurred) of any kind arising out of or in connection with any visitor's or user's access to, or use of the Website, or any material thereon, whether based in contract, tort or whether negligent or otherwise.