NEWS ARCHIVE
2021 News
2020 News
2019 News
2018 News
2017 News
2016 News
2015 News
2014 News
2013 News
2012 News
2011 News
2010 News
2009 News
2008 News
2007 News
---
2022 SBD Motorsport UK HSA British Sprint championship draft calendar published
09/12/2021
Version 1 of the 2022 SBD Motorsport UK HSA British Sprint championship draft calendar is published here. This is a draft calendar and changes may occur at any time.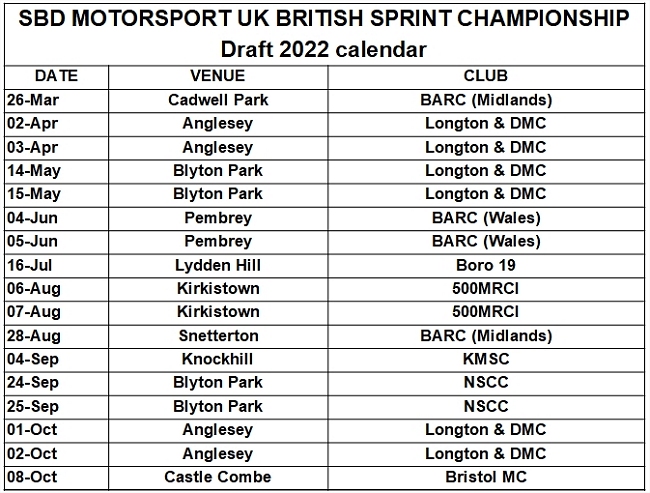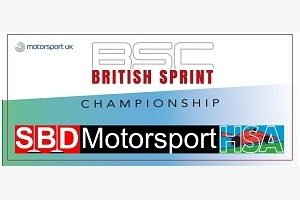 ---
2022 Triple M/Pirelli HSA Speed Championship draft calendar
04/12/2021
Version 2 of the 2022 Triple M/Pirelli HSA Speed Championship draft calendar includes the dropping of the Snetterton rounds and the inclusion of a round at Cadwell Park. Further changes may occur.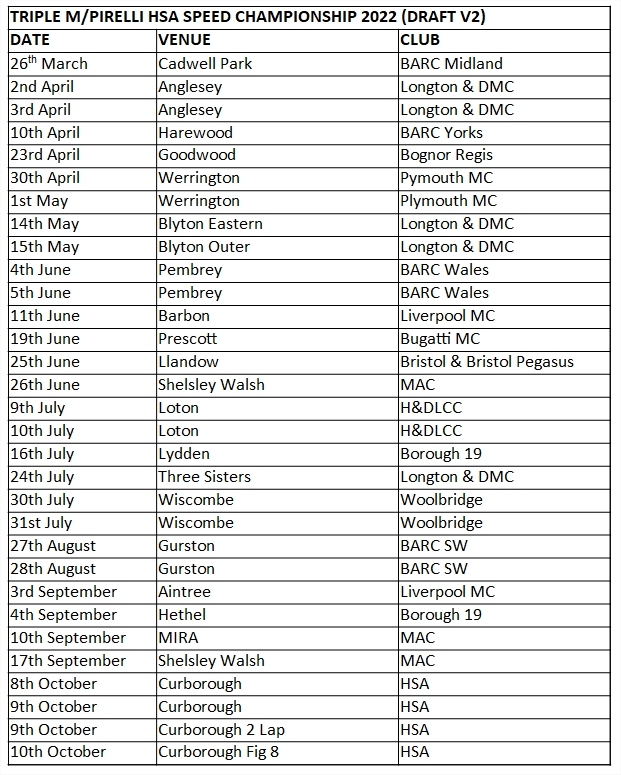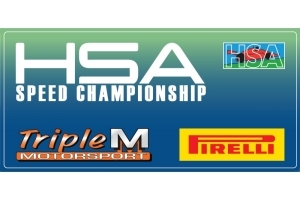 ---
HSA Speed and Sprint Leaders draft 2022 calendars
25/11/2021
The first version of the 2022 Triple M/Pirelli HSA Speed and SBD Motorsport UK Sprint Leaders championships draft calendars has been published. At this stage the calendars should be used for guidance only as a number of dates and venues still have to be confirmed and changes are very likely.
The calendars can be uploaded
here
.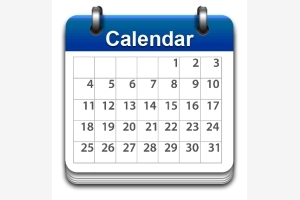 ---
GURSTON CHAMPIONSHIP FINALE
30/08/2021

It has been relatively short, but close fought season for the Gurston Championship title and coming into the second day of the four-round weekend finale at the end of August, three drivers were tied in the lead of the series. Unfortunately, the man who had looked to be well on the way to a record four consecutive titles, Mark Crookall, was not present. He had an overseas holiday booked well in advance for the August date which he would not normally attend, as in previous years it was a non-counting BHC weekend.
So with just Sunday's final rounds to go, tied on points in fourth place with the absent Crookall was long-time Mini man David Nutland, while the Mazda MX5 in the hands of Dean Cubitt, Simon Neve's Mitsubishi Evo 6 and Tim Pitfield in his bike engined DJ Firecat sports libre car were all tied for the lead. But with every class run counting, Cubitt won only one of his runs in the 2-litre Roadgoing class and dropped out of the running, Nutland had enjoyed a great weekend tussle with John Davey's Midget, being just edged out on one Saturday run and tying for another on Sunday, Pitfield lost out on one of his Saturday runs while Neve managed a clean sweep in his Evo 6. The result was a three-way tie for the Championship lead at the end of the weekend. Once the organisers had emerged from their darkened room after resolving this unprecedented tie-break, Tim Pitfield was named 2021 Gurston Down champion, his first such title in a great many years of support for the venue, followed by Nutland and Neve.
With rear tyres past their sell-by date, the hoped for sub-30sec run in 2021 remained tantalisingly elusive during Tony Wiltshire's bid to clinch a third Gurston Top Ten Challenge title over the final two rounds. But with a Sunday qualifying time in this now run-off based series just two hundredths short of the magic half-minute - and running a further hundredth adrift in the run-off - he achieved his main objective with a maximum Challenge score in the Ralt RT34-Peugeot, plus an unbeaten run of Gurston FTDs over this short, sharp, three-weekend Championship season.
But in the battle in his wake it was all change. Pete Hammock, the only one of the leading contenders who would not be dropping scores on this 2-round finals weekend, needed a good result to leapfrog Tim Pitfield and Murray Wakeham into second place overall, although he would be unlikely to make serious inroads into Wiltshire's lead. He did just that, putting his Empire-Wraith Suzuki firmly into second place in Saturday's run-off, trailed by the enterprising Steve Holland's Caterham-Hayabusa. Only a phenomenal run to second place on Sunday by Holland (not in the running as he'd missed the earlier rounds) prevented him from doing it again, but Hammock had done enough to secure the runner-up spot in the 2021 Challenge, well clear of Murray Wakeham. The 1-litre Force-Suzuki driver had given the little single-seater everything all weekend, including a couple of attempts at harvesting the Hitchings brothers' field on the Karousel outfield having set split times to the complex that matched all but Wiltshire's. However once scores were dropped, he'd done just enough to edge Gurston Championship winner Pitfield out to fourth overall in the Challenge by a single point.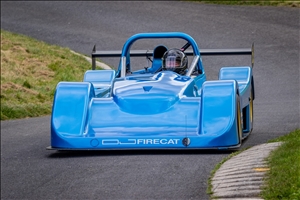 Tim Pitfield took his first Gurston title and finished fourth in the Challenge (Steve Lister)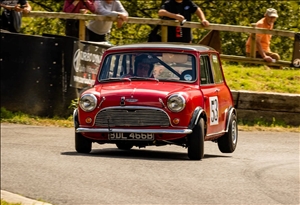 David Nutland took second overall after a three-way tie-break ... (Steve Lister)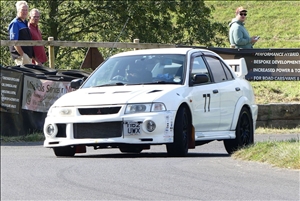 ... which left Simon Neve with third place (Ian Beard)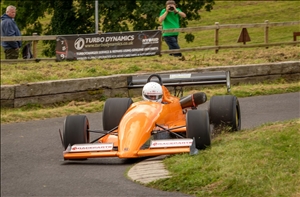 Tony Wiltshire takes a short cut at Ashes on the way to his third Top Ten Challenge title (Steve Lister)
---
HOME WIN FOR OWEN
09/08/2021
As well as a good entry of Harewood regulars, the BARC Yorkshire Centre's double header on August 7/8 saw a big entry of Lotus 7 Club Speed Championship contenders each day well as the Bugatti Classics and Interclub competitors, with the Paul Matty Lotus Championship joining in Saturday's action.
The first day of the weekend looked promising, weatherwise, but after the lunch break the rain arrived and the showers, although intermittent, were at times heavy. FTD was fought out between the 1100cc race cars of Stuart Bickley and David Tatham, with Bickley's Mk4 Jedi getting the nod by eight tenths from the OMS Hornet of David Tatham. A further second and threequarters in arrears, John Prickett took third FTD in his Radical. Notable class winners included Simon Braithwaite in his Escort-BDG Mk 1, who took the Henney's Cider/Bugatti OC Speed Championship win ahead of all the pure race machinery entered.
On Sunday there were a few light showers but with a higher temperature and a stiffer breeze the track dried quickly. FTD went to Steve Owen, who set the outright pace for the weekend in the 'works' OMS 28, leaving Bickley and Tatham to settle for second and third overall this time. Notable class winners included Josh Carr in his VW Polo GTi in Class 1C, who ran five hundredths clear of Glen Shaw's Nissan 350Z, while Daniel Hollis and his Caterham snatched victory in Class 2A by thirteen hundredths from Michael Bellerby's Sylva Striker with a well timed third run charge.
Several drivers took back-to-back class wins with Nick Mitchell, Adam Riley, Chris Berrisford, Derek Leetham, Tracey Wise, Andy Hill and Bob Bellerby all having an ultra-successful weekend. Full results for both days can be found on the Harewood website at:
www.harewoodhill.co.uk/events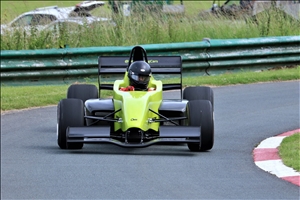 Steve Owen set the pace for the weekend in his OMS-RPE 28 (Steve Wilkinson)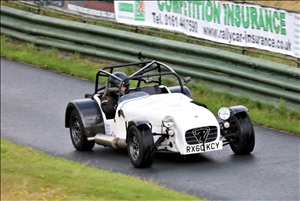 Daniel Hollis snatched a class win by thirteen hundredths (Steve Wilkinson)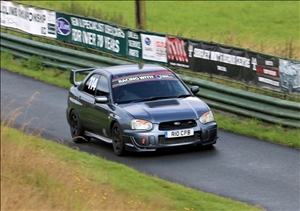 Chris Berrisford was one of seven drivers that took back-to-back wins (Steve Wilkinson)
---
Pembrey August 14/15
23/07/2021
Bristol Motor Club's Pembrey Sprint week-end on August 14 and 15 is still open for
entries
.
The event is a round of many popular championships including the Triple M/Pirelli HSA Speed championship.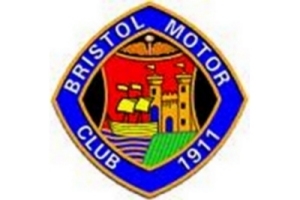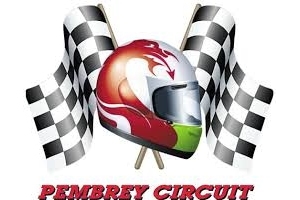 ---
Goodwood FoS 2021
20/07/2021

The Goodwood Festival of Speed returned after a year off with the event being held from July 9th to 11th.

The excellent TV coverage including interesting interviews with Roger Penske and Mario Andretti and finished with a 'shoot out' won by Rob Bell's McLaren 720S GT3x in 45.01s.

Mike Stokes was on hand to record some of the fantastic cars taking part.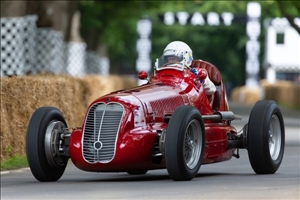 Alfa Romeo 308C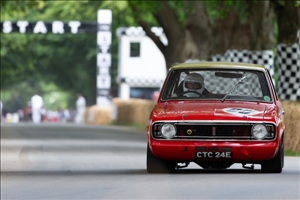 Alan Mann (ex Team Lotus) Cortina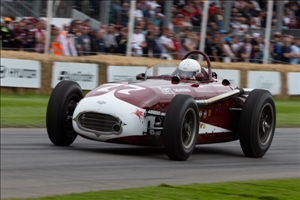 Kurtis Kraft-Offenhauser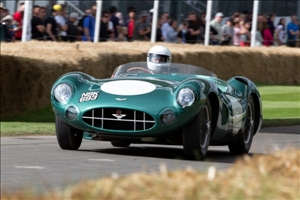 Aston Martin BBR1
---
HOT COMPETITION AT GURSTON
19/07/2021

On the hottest weekend of the year so far, June winner Tony Wiltshire again set the outright pace at the second double-header weekend counter for the Turbo Dynamics backed Gurston Down Championship and Challenge series. The hoped for sub-30sec run, which Wiltshire had previously achieved several times in his 2007 Challenge title winning Ralt-Peugeot, again eluded him. But having taken Saturday's FTD with a 30.71 to win the run-off by three tenths of a second from a hard charging Pete Hammock's Empire Wraith Suzuki, he got closer to his goal the following day. A 30.10sec run ensured another FTD and Sunday's run-off win by over a second, again from Hammock, to give the Newton Abbott driver a healthy 13-point lead in the Challenge series. Joint leader with Wiltshire after the June weekend, Empire-Suzuki driver James Moore did not enter either meeting and dropped to fourth overall in the standings. And so Murray Wakeham, after finishing third in each day's run-off aboard his OMS-Suzuki, left Gurston tied for second overall on the table with consistent high finisher Tim Pitfield's sports libre DJ Firecat. Despite having missed both June rounds with engine problems, Hammock could also be in the mix during August's Championship finals weekend. With just four out of the six rounds to count, his two zero scores will be dropped.
In the 12-round Gurston Championship, points are scored on a class position basis with each class run being a round. After round four in June, triple Gurston Championship winner and this year's joint series leader Mark Crookall led the way again with an unbeaten run and looked like continuing to do so. However a spin at Karousel late on Sunday interrupted the MX5 driver's flow of wins and he ended the day sharing second overall on the table with another, more heavily modified Mazda in the hands of Dean Cubitt. So by maintaining his own unblemished run of maximum scores in the Firecat, Tim Pitfield now took sole charge of the Championship, with long-time Mini maestro David Nutland moving up the order to fourth place overall.
But it's not over yet and with the final Championship and Challenge weekend scheduled for August 28/29, there is still all to play for. Not only will dropped scores come into play, but Sunday's final day of competition will also see double Championship points awarded.
Around 40 motorcycles boosted the entry, with Glyn Poole winning the NHCA's 10-bike run-off on Saturday before tying for the win on Sunday with Paul Jeffery's similar machine on 32.69s, the outright 2-wheel pace for the weekend. So close was the competition throughout the 130-strong 4-wheel entry that several duels were decided by mere hundredths of a second. Some of the fiercest competition came from the strong contingent of Northampton Motorsport Lotus Seven Club Championship contenders, particularly on Sunday when amid a flurry of tyre squealing sideways action, four of their five class records were reset.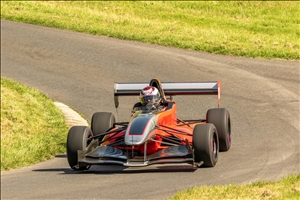 Pete Hammock chased home the winner in both run-offs (Steve Lister)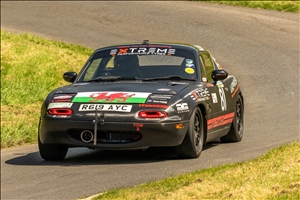 Dean Cubitt now shares second place overall on the Championship table ... (Steve Lister)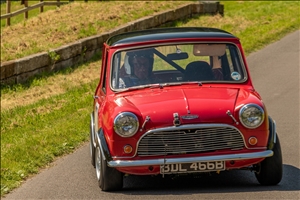 ... and David Nutland moves up to fourth place (Steve Lister)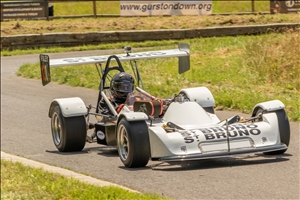 The St Bruno Roughcutter lives! Chris Cannell at Ashes (Steve Lister)
---
GUMBLEY PEAKS AT THE PARK
12/07/2021

Darren Gumbley dominated Hagley & DLC's July double-header weekend at Loton Park, setting FTD on both days in his 1.6-litre Force-Suzuki TA. 1100cc class winner Stuart Bickley came closest in his Jedi-Suzuki, but a possible challenge from Paul Crute's V6 Jaguar powered OMS evaporated during practice on Sunday. Paul's foot slipped off the brake pedal coming into Fletcher's Dellow and the car skated into the outfield, sustaining damage to the front suspension which was not repairable on the day.
With the NHCA competitors also at Loton, Glyn Poole was another to enjoy a successful weekend, this time on two wheels. He won the motorcycle top 10 run-off each day on his big 890cc KTM, despite qualifying only third for Sunday's shoot-out behind top 500cc runners George Hodges and Jamie Mitchell.
Elsewhere in the classes, Michael Thomson reset the 2-litre Roadgoing Production record in his Honda S2000 on the Sunday. Tom Morgan made his hillclimb debut in his father Stephen's Van Diemen RF89 as an identical 5-strong Formula Ford class battled it out each day. Experienced campaigners Simon Andrews and Bernie Kevill remained in charge to swap wins over the weekend in their RF90.
A tight 4-way scrap in Sunday's over 2-litre Morgan class saw Simon Baines overturn Paul Clarke's early lead to grab the win by five hundredths. No less than 35 Lotus 7 Club members assembled for a round of their Speed Championship. With the entry split into five classes, it was Shaun Elwell that set the outright pace in his 2-litre Caterham Superlight.
Sunday also saw a new arrival among the burgeoning classic hillclimb car ranks as Martin Jones wheeled out his latest acquisition, an ex.Carl Haas Elva Mk7 with Ford Twincam engine.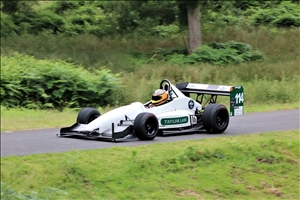 Darren Gumbley set the pace throughout the weekend at Loton (Steve Wilkinson)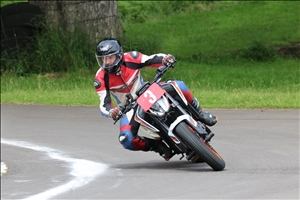 2-wheel ace Glyn Poole won both bike run-offs (Steve Wilkinson)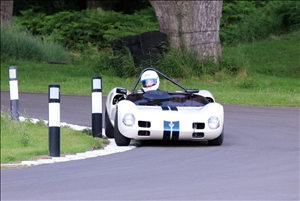 Martin Jones' Elva Mk7 - new on the classic hillclimb scene (Steve Wilkinson)
---
WILTSHIRE WINS AS GURSTON SERIES OPENS
21/06/2021

Tony Wiltshire set the pace on both days at the BARC(SW)'s Gurston Championship double-header at their Wiltshire hill. Both the Championship and the Top Ten Challenge are sponsored this year by Peter Marsh's Turbo Dynamics Christchurch-based company, and for the first time the Challenge was scored on the basis of a 12 car run-off - one each day.
After a long break from competition at Gurston, former double Challenge champion Wiltshire once again wheeled out his 2007 Championship-winning Ralt-Peugeot RT34 and promptly took a 30.94s FTD during Saturday's class runs in conditions which, although dry, failed to provide the ultimate levels of grip. Wiltshire also took top spot in the run-off, although with a slower time, which allowed 2017 Challenge champion James Moore (Empire-Suzuki) to close to around six tenths while another 1100cc class runner, Murray Wakeham (OMS-Suzuki), ran just over a second adrift of the leader.
With rain on Sunday there was even less grip and despite Wiltshire again lifting FTD during the class runs, a fine effort by Moore took the run-off win ahead of the sliding Ralt. This time Gurston school instructor Tim Pitfield took third in his sports libre DJ Firecat-Suzuki as a big moment at Karousel dropped Wakeham to eighth.
This result left Wiltshire and Moore tied in the lead of the Challenge series after the first two rounds, with Pitfield in third place.
With each class run a scoring round of the Gurston Championship, no less than eight drivers were tied for the lead after the first day's two rounds, having led their respective classes (or at least their fellow Gurston contenders) on each run. Things evened out a bit on the Sunday, and the weekend's four rounds left just three drivers on a maximum score. Not surprisingly, triple Gurston champion Mark Crookall was among them in his Mazda MX5 Mk2 RS, together with Simon Neve's Mitsubishi Evo 5 and Pitfield. Tied in fourth place were long time Miniman David Nutland and the rapid MX5 of Dean Cubitt, whose bid to repeat Saturday's winning form in the 2-litre Roadgoing class the following day was thwarted by the non-registered Martin Walters, on top form on the wet track aboard his tiny but rapid Abarth 500 Essess.
Two more double-headers, in July and August, will complete the twelve rounds of this compact but ultra-competitive Gurston Championship, with six rounds making up the Challenge total.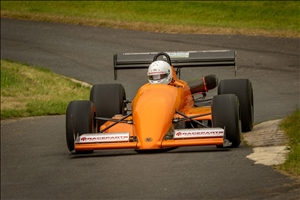 Tony Wiltshire took FTD both days and shares the Challenge series lead (Steve Lister)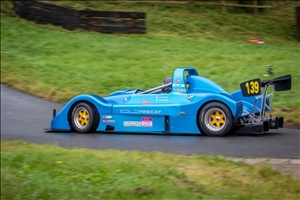 Tim Pitfield's joint lead in the Championship is backed up by third place in the Challenge (Steve Lister)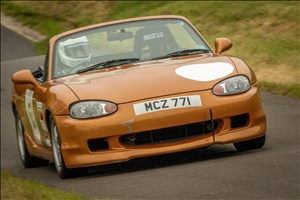 Triple champion Mark Crookall is out front again after four rounds (Steve Lister)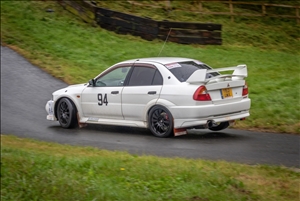 Simon Neve three-wheels to the joint Championship lead (Steve Lister)
---
WSCC Blyton sprint weekend on July 10th / 11th
14/06/2021
HSA members and competitors are invited to the Westfield Sports Car Club organised Sprint week-end on July 10th and 11th.
More details can be found
here
.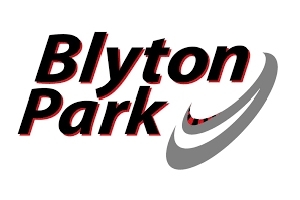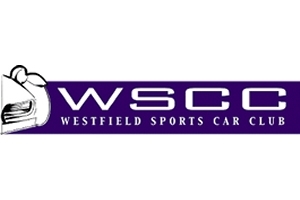 ---
ANOTHER LOTON RECORD FOR GOULD
13/06/2021

After Trevor Willis had beaten him to the opening run-off win by a hundredth of a second at Loton Park's mid-June Midland Championship counter, Sean Gould scythed off another second and a quarter not only to win the second shoot-out and and take FTD, but to lower his own outright record, set in September 2019, by a further nine hundredths. The record for Hagley & DLCC's hill now stands at 43.18sec.
With a number of hillclimbing's 'big guns' holding their fire before next weekend's double header BHC event at Doune, with his eye on this year's top title the ever-enthusiastic Gould was, as ever, keen to put development mileage on his potent GR59-Judd V8. Willis, already with eight Midland Top 10 Challenge titles under his belt, was chasing the legendary Roy Lane's total of ten. Of the British Championship 'regulars' present, it was Dave Warburton that ran the two leaders closest in his 1.6-litre Gould-Suzuki GR59.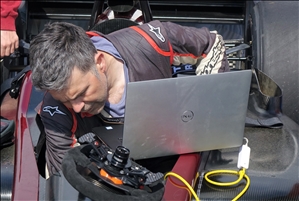 Sean Gould works on the record-breaking GR59 (Steve Wilkinson)
---
VARIETY AT HAREWOOD
07/06/2021

In hot and sultry conditions the Vintage and Classic contingent put on a cracking event for the opening day of the June Harewood double-header on June 5/6. Fastest Vintage racer was that star of TV's 'Secrets of the Transport Museum' series, Julian Grimwade in his Frazer Nash based Norris Special, ahead of Edmund Burgess in his Bugatti T51. Top runner among the Classic racers was James Baxter with his latest acquisition, the brutal Cooper T90 Chevrolet V8 F5000 car. Roy Bolderson was next up in his familiar Bodspeed Mini.
Haydn Spedding demolished the Jaguar Drivers Club class record, setting a new mark on each of his first three runs in the rebuilt E-Type and cutting 3.57 seconds off the old record. Ian Standing was the only other driver in the record books when he clipped 0.72 seconds off his old standard with his Riley Brooklands.
The weather was cooler for Sunday's Jim Thomson meeting and many were the battles over the class wins and also for outright honours. Capturing his first ever FTD at the wheel of the ex-Rob Capper/Ed Carter Force PT 1100, Robbie Birrell just held off the challenge from Rob Spedding in the OMS 2000M.
The AMOC class saw a great battle for the class win and the record as Philip House and Tom Whittaker went head-to-head in their GT4s. House grabbed the initial lead with a new record on his first run before shaving off a fraction more on his second. Whittaker then retrieved the record on his second run, only for House to snatch it back on the fourth and final ascent.
Among the Harewood Championship contenders, Mark Teale twice broke the 1400cc Roadgoing Modified Saloon record in his Suzuki Swift GTi and Adam Riley set a new 2-litre record in his Honda S2000. Teale and Riley look to be well in the running for this year's championship, however one can never rule out Jonathan Mounsey, who again won the over 2-litre 4WD section in his Evo 6.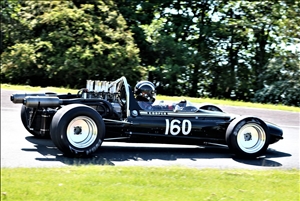 James Baxter set the pace among the Classics with his Cooper-Chevrolet (Steve Wilkinson)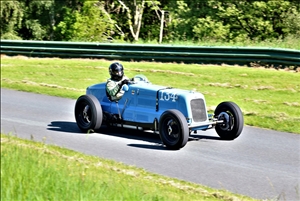 Julian Grimwade brought the Norris Special up from Brooklands to win the Vintage section (Steve Wilkinson)
---
HSA branded caps now available
27/05/2021

The HSA has produced a quality baseball cap, featuring the HSA logo and the logos of our three Championships - the British Sprint, the Sprint Leaders and the HSA Speed.

Over the next few weeks the caps are being sent out to competitors registered in any one of these Championships and will also be available to purchase for £8 on our merchandise page.

We look forward to seeing these caps being worn around paddocks and spectator areas this summer.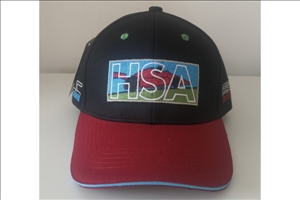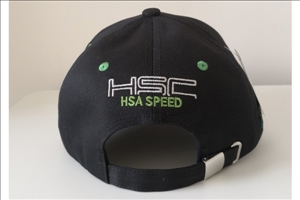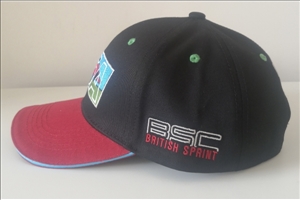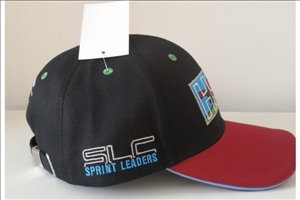 ---
Llandow Sprint July 10 entries
01/05/2021
Entries
for the Bristol Pegasus organised Sprint at Llandow on July 10 will open on Monday 3rd May at 9 a.m.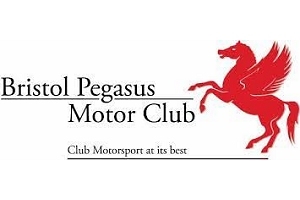 ---
New Hillclimbing website launched
08/04/2021
Press release from the team behind a new hillclimbing website:
Achieving a class record at one of the UK's hillclimb venues is not easy. It requires significant effort in terms of car preparation, as well as considerable skill and courage as a driver. Whilst an outright hill record is the ultimate achievement, every class record should be celebrated.
With this in mind, we are pleased to introduce
www.hillclimbing.org
- a new website that aims to recognise the endeavours of hillclimb record holders by providing a comprehensive source of class records. We hope that this new site will be an interesting and valuable resource for competitors and all those interested in the sport of speed hillclimbing.
The class records listed on
www.hillclimbing.org
have been sourced as carefully as possible. They have either been provided directly by the organising clubs, or sourced from the websites of the venues/organisers, or sourced from results service websites. Nonetheless, we are aware there are some gaps in the information on
www.hillclimbing.org
, and so if anyone has details of records that are missing or inaccurate then we would be delighted to hear from them. Please contact us at
hillclimbing.org@gmail.com
At launch,
www.hillclimbing.org
includes class records for the 11 UK hillclimb courses that host rounds of the British Hillclimb Championship currently. This totals more than 500 class records at present. The intention is to include the records for the country's other hillclimb courses over time.
www.hillclimbing.org
has been created with a fresh and modern feel. In doing so, we hope that it helps to broaden the appeal of the exciting sport of speed hillclimbing to a wider audience and thereby enable the sport to grow with new partnerships.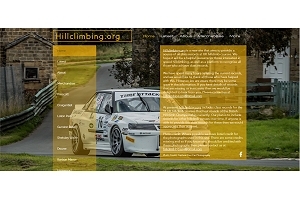 ---
Llandow Sprint on May 8 cancelled
13/03/2021

We have just received the following notification:

"It is with much regret that due to circumstances beyond our control the BPMC & BMC organisers of the event have decided to CANCEL the May Llandow Sprint on Sat 8th May 2021"

The organisers go on to say that they are hopeful of running the event at a later date. Updates will be posted here as they are issued.

UPDATE: The organisers have confirmed that this event has been re-scheduled for July 10th. It remains a round of the 2021 Triple M/Pirelli HSA Speed championship.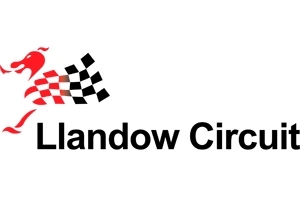 ---
Great Western Sprint postponed
25/02/2021

The Great Western Sprint, due to take place at Castle Combe on March 20th 2021 has been postponed until October 23rd 2021.

The event, organised by the Bristol Motor Club, is a round of a number of Championships including the British Sprint, Sprint Leaders and HSA Speed.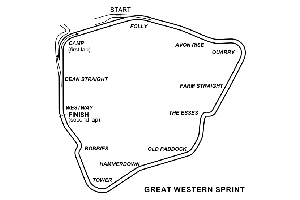 ---
Sprint Leaders Championship licence change
29/01/2021

It has now been confirmed that the 2021 SBD Motorsport UK HSA Sprint Leaders Championship will be open to all competitors with an RS Interclub or above licence.

With classes from roadgoing to racing cars this means that the vast majority of UK sprinters have the opportunity to compete for this long standing and prestigious championship held at many of the UK's best known venues.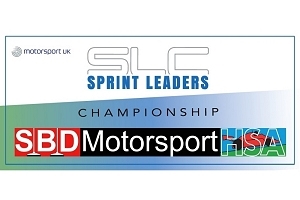 ---
2021 Triple M / Pirelli HSA Speed Championship awards lunch
26/01/2021
We are pleased to announce that the awards lunch for the 2021 Triple M / Pirelli HSA Speed Championship awards lunch will be held on November 21st at the
British Motor Museum
Gaydon.
The British Motor Museum has the world's largest collection of historic British cars, celebrating the past, present and future of British motoring. There are over 300 British classic cars for visitors to explore from the collections of the British Motor Industry Heritage Trust and the Jaguar Heritage Trust - there is plenty to keep everyone entertained.
Entry to the Museum will be free for attendees of the lunch.
Let's hope we will have had a safe and successful season to look back on by then!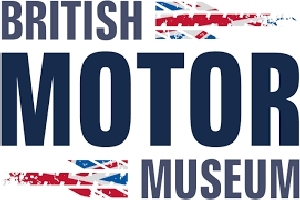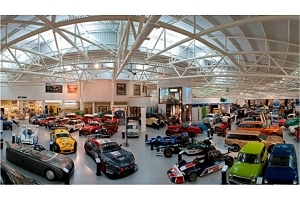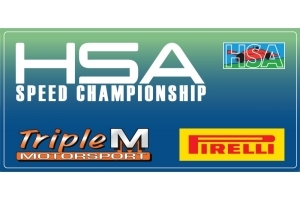 ---
Date changes for Anglesey & Barbon
22/01/2021

In the continuing uncertainty over the lifting of COVID restrictions put in place by the UK authorities, event date changes are likely to continue for a while.

The calendar pages for the British Sprint, Sprint Leaders and HSA Speed Championships, which can be found on each of their websites, will be kept updated with the latest date changes.

The most recent changes are:

The Longton & District MC events at Anglesey, originally scheduled for 4th/5th April 2021, has been moved to Saturday 29th/Sunday 30th May 2021.

The Liverpool MC event at Barbon, originally scheduled for 5th June 2021 has been moved to 12th June 2021.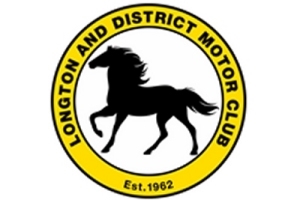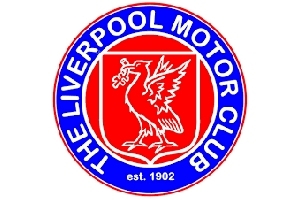 ---
2021 SBD MOTORSPORT UK HSA SPRINT LEADERS CHAMPIONSHIP
08/01/2021
The 2021 SBD Motorsport UK HSA Sprint Leaders championship is now open for registrations. Competitors who registered for the 2020 championship should register as normal but they will not be required to pay as their 2020 registration fee will automatically be carried forward.
There have also been some calendar changes following the resolution of some permit and licensing issues. The new calendar is: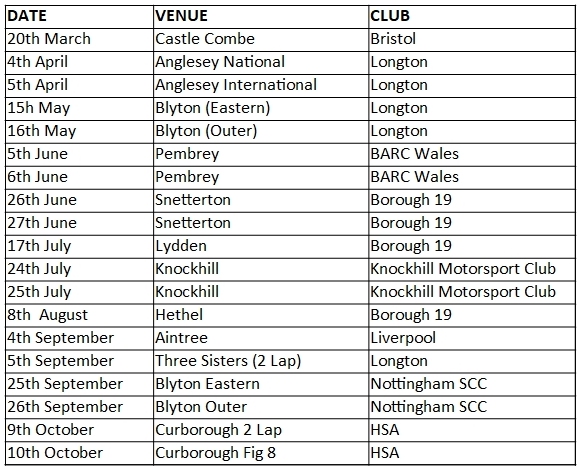 Note:
As the season progresses, further calendar changes may occur, sometimes at short notice. The Calendar page on each championship web site will always show the current dates.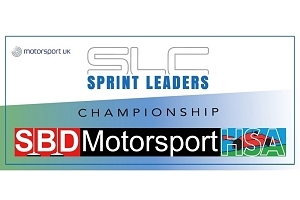 ---
Back to Top